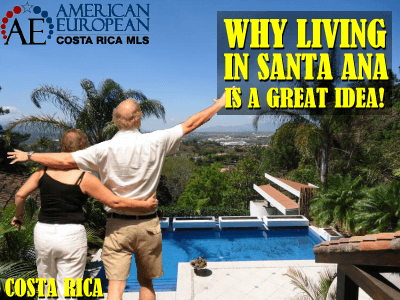 You have arrived here because you want to discover Santa Ana as a place to live. If you're looking for a property so you can live in Santa Ana, we invite you to search on our #1 MLS by using the search options above.
If you don't know where Santa Ana is located, use Google Maps for an exact location.
When visiting Santa Ana, you'll immediately discover Santa Ana offers the perfect environment for families. This small city offers an amazing amount of gated communities that offer child-friendly amenities with playgrounds, pools, and green areas.
Nonetheless, retirees will not need to feel left out. There are also communities without children such as Residencias Los Jardines, with amazing amenities for socializing with your peers.
Location
You'll discover Santa Ana is located just west of San Jose. So it is only 10 minutes away from the famous Multi Plaza Mall. Also, the Santa Ana shopping area – Lindora – has increased in size and quality incredibly.
Do you want to go to the beach? The Central Pacific beaches are less than 2 hours away. And, San Jose International airport (SJO) is only half an hour away.
As a result, this area is increasingly popular with local and foreign residents who want to purchase Santa Ana real estate like properties, apartments, condos, townhouses, single-family homes, and businesses.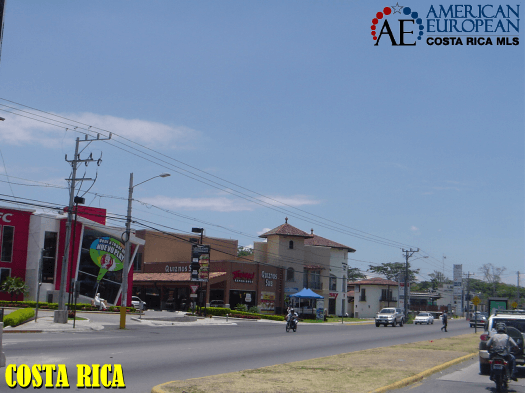 Santa Ana downtown (the old town)
Downtown Santa Ana still has the image of a quiet rural village locally famous for the fact that they grow the best onions in the world. Even though construction has now seriously moved in on the originally agricultural community.
The downtown Santa Ana area has lately developed into a center for ceramics and pottery. What was originally meant to be the industrial area has turned into many Florida-like strip malls with grocery stores, bars, discos, stores. It's called Lindora.
Lindora
The Lindora area offers all the shopping and leisure you're looking for. But there is also a lot of traffic, so take your time getting there to discover Santa Ana and have fun.
Lindora offers a huge amount of restaurants and bars. You'll find movie theaters in Lindora as well as closer to the downtown area.
Luxury living
You'll also discover Santa Ana has quite a few luxury gated communities. There, you'll find beautiful communities like Villa Real, Bosques de Lindora, Valle Escondido, La Hacienda, and Hacienda del Sol for example. And, if you like to live on the golf course, check out Parque Valle del Sol. This is a 342-acre luxury golf community with a Tracy May designed 7,011 yards Par 72 championship golf course offers a driving range for 12 players 260 yards.
Medical and health
Santa Ana has its own private hospital – Clinica Biblica – and CIMA hospital in Escazu is only minutes away. There is an Ebais and many dental and other clinics. And no worries about a veterinarian for your pet's care.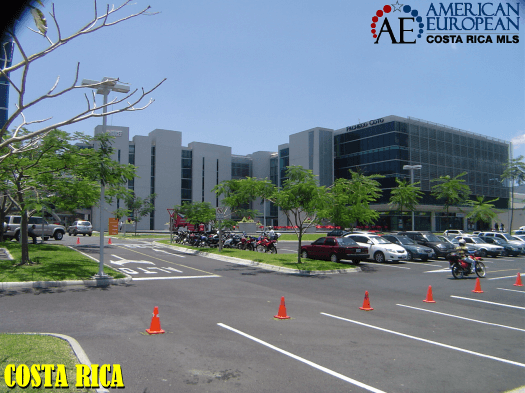 Religion
No matter what your choice of religion is, you will discover Santa Ana offers many options.
Business
Santa Ana property values have soared over the years, residential as well as commercial property. Due to the construction of office centers like Forum I and Forum II, Santa Ana one of the most interesting towns for investment in Santa Ana real estate. These office centers cater to international businesses like IBM, KPMG, HP, and other multinationals.
Did we give you enough reasons to start to discover Santa Ana? Are you ready for your search for the property of your dreams? Then contact us now.