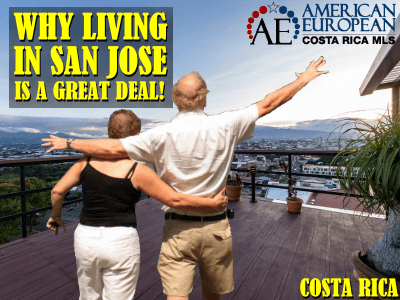 You have arrived here because you want to discover San Jose as a place to live. If you're looking for a property so you can live in San Jose, we invite you to refine your search options above to find San Jose properties on our Quick Search.
If you don't know where San Jose is located, use Google Maps for an exact location.
It takes a while to discover San Jose, and understand what it's all about. Because San José is becoming fashionable again. Traffic jams oblige the millennials to move back into the city again. To save on travel time. Let me hold your hand and join you when you try to discover San Jose.
For decades, residents were moving out of San Jose, toward the satellite cities on the outskirts of San Jose. Some still belong to the municipality of San Jose:
Sabana Sur and Sabana Norte (Mata Redonda)
Pavas (including Unciatura, Rohrmoser, La Favorita, Geroma and others)
La Uruca
Hatillo
San Sebastián
San Francisco
Zapote
The Satellite cities that are often thought to belong to San Jose, but have their own municipalities are
Tibás
Guadalupe
Moravia
Coronado
Sabanilla
San Pedro
Curridabat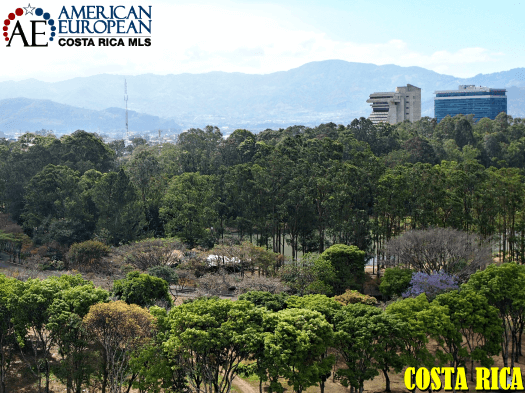 Condo life
Mayor Johnny Araya has been working hard for many years to get residents to return to the city. Now, you will find condo towers in many areas downtown as well as in the suburbs. Condos there start as low as $135,000 and go all the way to $1M.
Now, you'll discover San Jose and learn that many of the old buildings and Sabana homes are being torn down. There are buildings that go as high as 25 stories and offer a pool, a gym and 24/7 security.
Condos
Some of those condos are
Torres del Lago
Parque Metropolitano Condominio
Le Parc
Torres del Parque
Sabana Real
Metropolitan Tower
Brisas del Oeste
Vistas del Parque
La Sabana
The famous Parque Metropolitano La Sabana is one of the most well-known locations on the west side of San Jose. Sabana Park was Costa Rican's international airport until 1955 and after that used only for small aircraft.
Around 1978, La Sabana was turned into a 180-acre park with sports facilities and remodeled several times. These sports facilities include a skating rink, soccer fields, a swimming pool and the national soccer stadium. In addition, many native trees were planted and two beautiful lakes were created.
The park is used by more than 30,000 visitors a week without having to pay any entry to use most of the facilities.
The old national stadium was demolished and replaced in 2010 by a new stadium for 35,000 people. The contract was a donation from the Chinese government and used mainly for soccer matches and also for concerts.
The control tower of the former airport was turned into the museum of Costa Rican arts.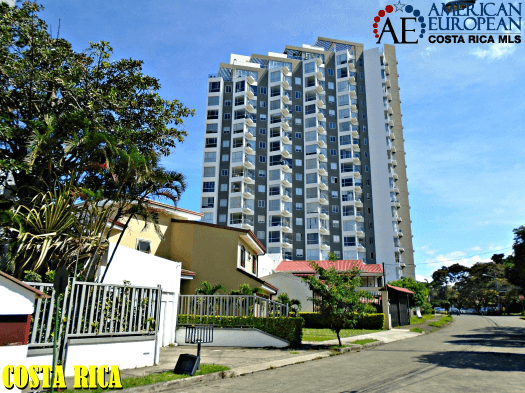 Shopping
I'm sure you'll soon discover San Jose shopping is available everywhere, but you won't find any large shopping malls yet. But, don't despair, the way San Jose is starting to re-develop, someone will soon build a large mall. Meanwhile, look for better shopping in Multiplaza Escazu and del Este.
There are several supermarkets around Sabana.
The satellite cities
For more information on the satellite cities, just look up each individual discover page:
Did we give you enough reasons to start to discover San Jose? Are you ready for your search for the property of your dreams? Then contact us now.