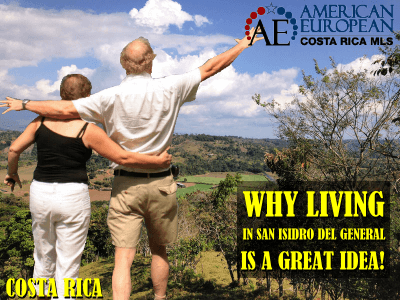 You have arrived here because you want to discover San Isidro del General as a place to live. If you're looking for a property so you can live in San Isidro del General, we invite you to search our #1 MLS by refining your search options above or see the property listings here.
Often, expats who are new to Costa Rica don't know what the heck the situation is when they see the names Perez Zeledon, Valle del General, and San Isidro del General. Let me explain, so when you see the name San Isidro del General advertised, you know where it's located.
The municipality of Perez Zeledon, located in San Isidro del General, runs a pretty tight ship. Their website shows lots and lots of important info for their residents.
Perez Zeledon
The county Perez Zeledon is located in what is called la Zona Sur of Costa Rica. If you look at a map, you'd assume this county belongs to the province of Puntarenas, but it doesn't. Perez Zeledon county belongs to the province of San Jose. Google maps show its location very well.
Valle del General
El Valle del General is a large valley, much like the Central Valley, but much more rural. The valley is located southwest of the Talamanca mountain range and is 75 km long. El Valle del General runs from the City of San Isidro del General all the way to San Vito.
The main economic activity is agriculture: sugarcane, coffee, tobacco, tiquisque, banana, and blackberry, but there is also quite a bit of small industry. Of course, tourism is a huge attraction because San Isidro del General is so close to the Chirripó national park.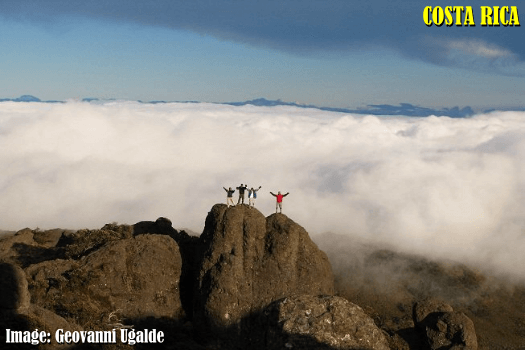 San Isidro del General
This is the largest city in Perez Zeledon. The city of San Isidro del General is often called just San Isidro by the locals. But you should be aware that there are 29 cities in Costa Rica with the name San Isidro. Costa Rica officially being a Catholic country (although there are many more religions), there are 622 cities with the names of saints.
San Isidro del General has about 50,000 residents, therefore you will be able to find almost every amenity imaginable.
Keylor Navas, the best goalkeeper in the world was born and raised in San Isidro del General.
Climate
Temperatures are a little lower than they are at the beaches around Dominical at an average of 25 ºC or 77 ºF. This is one of the reasons some prefer to live in the valley and not at the beach. It's only a 40-minute drive from the city to the beach. There is more rainfall in the Valle del General, a good reason for agriculture to do well.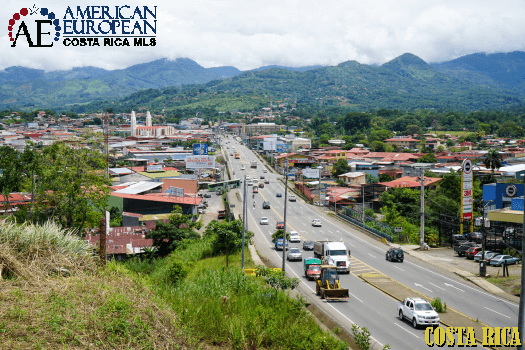 Entertainment
There is no need to get bored in San Isidro. Want to catch a movie? Maybe go for a drink or dancing? San Isidro also offers a great variety of restaurants and bars.
Health services
This is probably one of the most necessary services and the main worry of older expats. Although there are no private hospitals in San Isidro, there is a large Caja hospital and several clinics.
There is great dental services as well as medical assistance for your pets.
Shopping
General shopping and grocery shopping is also great in San Isidro. Monte General is the largest of many shopping options. For grocery shopping, try the various supermarkets to see if they carry what you need.
Religion
Are you a religious person and going to church is important to you? Then check here if your religion has a presence in San Isidro del General.
Did we give you enough reasons to start to discover Perez Zeledon? Are you ready for your search for the property of your dreams? Then contact us now.
Our Affiliate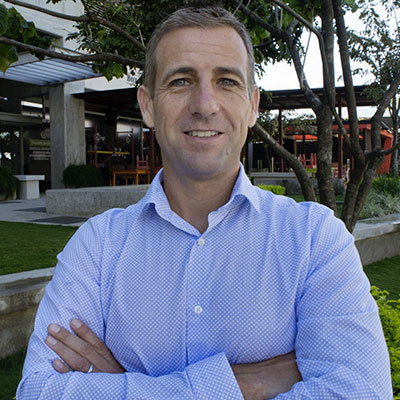 Daveed Hollander is our leading real estate expert for the South Pacific beach real estate of Costa Rica. Daveed moved to Costa Rica in 1996 and began his real estate career in Dominical.
Our affiliate and his agents cover the whole Costa Rica South Pacific beach areas between Manuel Antonio and Baru. They cover homes and luxury homes for sale, development land and farms, commercial and vacation rentals in and around Dominical.
Daveed and his team are area experts and offer their expertise on Costa Rican South Pacific Beach real estate and ocean view properties. You can contact them right now.