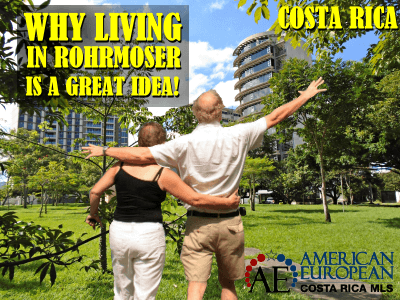 You have arrived here because you want to discover Rohrmoser as a place to live. If you're looking for a property so you can live in Rohrmoser, we invite you to search on our #1 MLS by using our Quick Search
If you don't know where Rohrmoser is located, use Google Maps for an exact location.
Discover Rohrmoser, the most western residential suburb of the city of San Jose. This large subdivision is very residential-oriented, with 2 main boulevards for access. These boulevards have all the shopping and services you need.
Therefore, if you love to live in a city environment, you should take the time to discover Rohrmoser.
Where is Rohrmoser?
In the 1960's, the Rohrmoser family originally developed the coffee fields on the west side of San Jose. And it was finished in the eighties. Rohrmoser was one of the very first master-planned subdivisions on the west side of San Jose.
Nunciatura
The first part of the subdivision was called Nunciatura and rapidly developed by the local business community. Also, Nunciatura offers some very nice parks and larger upscale older homes. The name Nunciatura was used because the Pope's representative, "El Nuncio" has its home there. Also, former President Oscar Arias lives in this area.
When you visit Rohrmoser, you'll find that the wide streets and the many parks throughout are very attractive.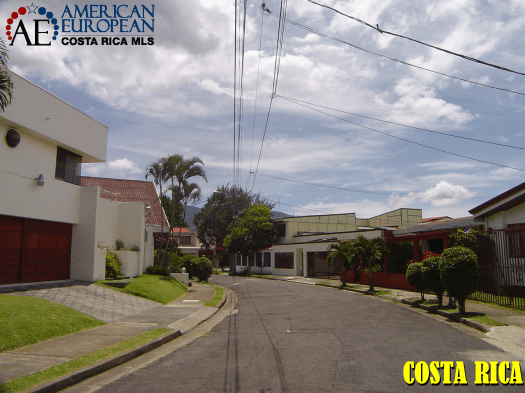 Pavas
You'll also discover Rohrmoser is legally called Pavas, but west of the overpass. Pavas starts where the freeway that goes from Escazu to the highway to the airport cuts right through it. The coffee fields were developed in a well-organized middle-class residential area in the '70s and '80s.
Only the two main boulevards are commercial San Jose real estate and this area offers the Plaza Mayor Mall built in 1983 and extended in 1990. The Rohrmoser Mall and some other but smaller strip malls also offer great commercial options. These malls have plenty of shopping opportunities.
US embassy and schools
The US embassy is also located in Pavas, right next to the Humbold Schule. This is the only German school in Pavas. If you're looking for good schools for your children, you will discover Rohmoser also offers the British school as an excellent option.
Restaurants
Along the main street in Pavas, there are many restaurants, including Furca, Los Antojitos, and Il Padrino. There are not that many great bars but it's close enough o Escazu and downtown San José.
Grocery shopping
You can stay in Rohrmoser for your grocery shopping. There is a Mas x Menos, a Pali, a Perimercados, an Automercado, and a few smaller grocery stores.
Medical
For your medical needs, Rohrmoser is less than 215 minutes from CIMA, San Juan de Dios and Clinica Biblica, and the hospital Mexico. There is also an Ebais in Pavas.
Neighborhoods
If you're really out to discover Rohrmoser, you'll find there are several barrios:
Nunciatura
La Favorita,
Santa Catalina
La Geroma,
Roma Oeste,
Jardines de Rohrmoser
Triángulo.
Homes in Rohrmoser
Most homes in the Rohrmoser and Pavas area offer very small gardens because they were mainly built by Costa Ricans. Ticos do not appreciate a garden, as well as most foreigners, do because of their culture. In addition to single-family homes, the area also offers many apartment buildings.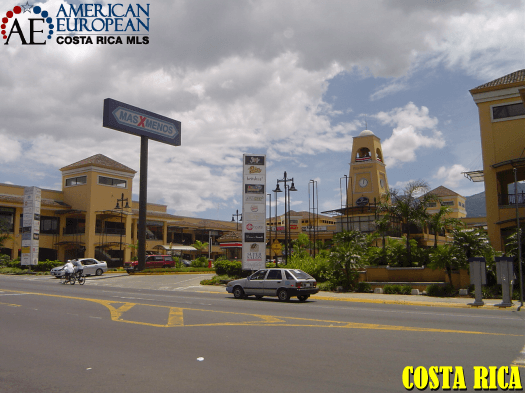 The AID
For many years the Agency for International Development (AID) had its offices there. AID donated the building to the Costa Rican government. As a result, the building is now used as the National Center for High Technology Dr. Franklin Chang Diaz (CENAT).
Rohrmoser condos
You'll discover Rohrmoser is changing little by little. Where a few years ago there were only single family homes in Rohrmoser, now you'll find lots of condominium towers, such as:
The Place
W Tower
Torre Rohrmoser
Nunciatura Flats
Paradisus Residences and many others under construction
Did we give you enough reasons to start to discover Rohrmoser? Are you ready for your search for the property of your dreams? Then contact us now.