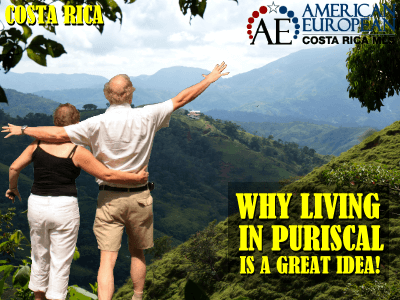 You have arrived here because you want to discover Puriscal as a place to live. If you're looking for a property so you can live in Puriscal, we invite you to refine your search options above to find Puriscal properties on our #1 MLS.
If you don't know where Puriscal is located, use Google Maps for an exact location.
At this moment, we don't have an agent to cover Puriscal real estate for sale. Therefore, we are not able to assist in your purchase or sale.
Foreigners think it is a little strange, but geographically, Puriscal belongs to San José and is located in the Grand Metropolitan Area. Even though it's an hour drive from San Jose to Puriscal.
The formal name of this city is Santiago de Puriscal, but everyone calls it Puriscal or even Puris.
Location
When you discover Puriscal, you'll find this city is a little out of the way. It's located west of Ciudad Colon, past the entrance to el Valle de Los Santos. If you want to drive to Jaco Beach or Manuel Antonio the scenic route, try driving through Puriscal, it's a beautiful drive.
Puriscal is set in the picturesque mountains in the Central Valley. Centrally located in Costa Rica, Puriscal is just one hour from the Juan Santamaria International Airport and the capital city of San Jose.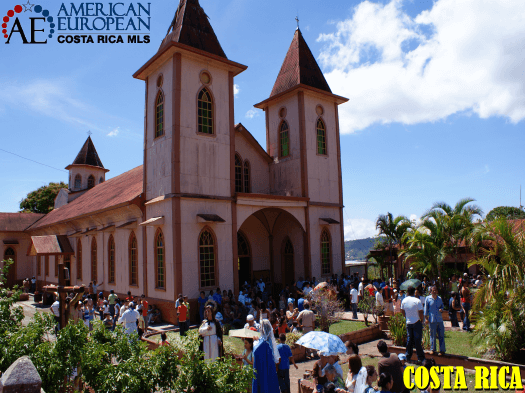 The Climate
Sitting at an altitude of around 1100 meters (over 3,000 feet), the resulting climate is very comfortable with warm sunny days and cool evening breezes. You'll discover Puriscal is an agriculturally based community enjoys all the conveniences of the City with small-town appeal.
Views
If you are a view person, you'll discover Puriscal is all about views. Because Puriscal is at over 3,000 feet altitude, the views are fantastic wherever you look. Being close to the Carara Nation Park as well as the Gulf of Nicoya, you will be able to find properties with ocean views, sunset views as well as nature views.
Amenities
In Puriscal, you will find all the amenities you really need. Santiago de Puriscal is the main business center and it offers many services including banks, lawyers, accountants, and architects. Other skilled medical professionals include general practitioners, pharmacists, and dentists.
A modern full-service emergency hospital in Puriscal is a major asset to the community. And there is also an Ebais. Private and state hospitals are an easy 45-minute drive, in Santa Ana and Escazu. Also, pets are well looked after with modern veterinary clinics and bilingual veterinarians.
Shopping
Shopping includes modern grocery stores, pharmacies, clothing boutiques, shoe stores, hardware stores, toy stores, opticians, furniture stores, office supplies, veterinary and agricultural supplies. Stroll through the town and discover unique boutiques and furniture stores.
Each small community within Puriscal hosts a football field, church, soccer field, and school.

The Residents
The town is known for its friendly residents, abundant water, excellent food, and fertile soils. Also, you can enjoy a tranquil environment without the hustle and bustle of the major city, with all the amenities at your disposal.
You will find the residents to be hardworking and always willing to lend a helping hand to neighbors.
Enjoy a weekend soccer game and take in the many festivals and topes that are hosted in the community.
Rural Traditions
The weekly farmers' market is the perfect place to discover Puriscal. And don't forget to purchase fresh and delicious fruits and vegetables.
Part of the charm of this rural community is in the country lifestyle in the outlying areas. Also, it is not uncommon to see cowboys on horses, chickens, goats, and cattle grazing contentedly.
Rural traditions abound, such as the use of oxen and their colorful carts, small sugar mills coffee plantations and the cultivation of a wide variety of fruits and vegetables.
Enjoy a variety of restaurants and sodas featuring home-cooked Casados, made from fresh, locally grown produce
Finally, you'll also discover Puriscal host festivities in each community, including parades, socializing, delicious food, and impressive livestock.
Did we give you enough reasons to start to discover Puriscal? Are you ready for your search for the property of your dreams? Then contact us now.