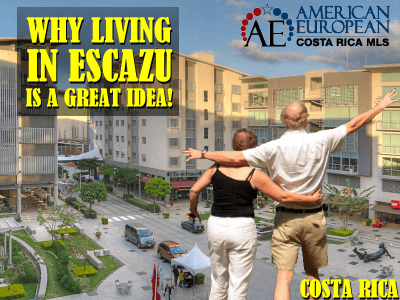 You have arrived here because you want to discover Escazu as a place to live. If you're looking for a property so you can live in Escazu, we invite you to refine your search options above to find Escazu properties on our #1 MLS.
If you don't know where Escazu is located, use Google Maps for an exact location.
We invite you to discover Escazu, also called the Beverly Hills of Costa Rica. Living in Escazu is an eye-opener for those who expect to find third-world amenities. They're in for a big surprise.
When visiting, you'll soon discover that Escazu is also called the Beverly Hills of Costa Rica. We even have an Embassy Row here. This is one of the nicest areas of the Central Valley for an expat living in Costa Rica.
The city of Escazu offers the best shopping, wining and dining as well as medical services. As a result, if you are looking for a good lifestyle, Escazu has it all. You'll have a 100% Costa Rica real estate satisfaction if you rent or purchase property in Escazu.
Lifestyle
Escazu offers a modern urban lifestyle for all ages. Not only will you find the best hotels, bars and restaurants in Escazu. Shopping and medical services are unsurpassable by first world standards.
This lifestyle is the reason why so many large international companies are located in the best office centers that Escazu has to offer. There are literally hundreds of large legal offices, software companies and others that export first class services to other more developed countries.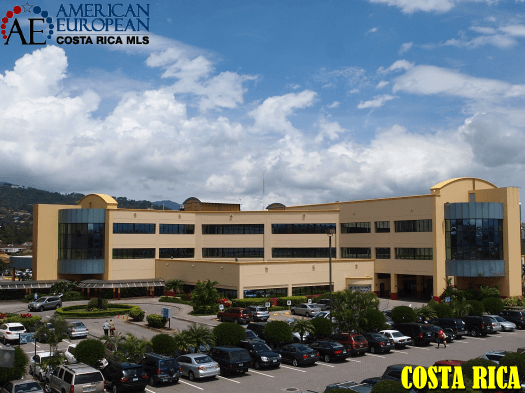 Shopping
You can shop yourself silly in Escazu. Not only has Escazu the best shopping mall, Multiplaza Escazu, you'll also find high end shopping in other places. There are many strip malls offering a wide array of products and services for sale.
Medical
Escazu does not only have the largest private hospital in Costa Rica: CIMA hospital. In Santa Ana, only a few minutes away, is the brand new Clinica Biblica hospital. There are several other smaller hospitals in the area.
You will also discover Escazu offers a large amount of dental offices, plastic surgery and anti-aging clinics. Therefore, medical tourism, as well as business in general is huge in Escazu. In case you want to pay us a visit, make sure you get your hotel reservations in time because hotels in the area are full all the time.
Wining and dining
There is no way anyone will ever starve to death in Escazu. Discover a wide array of fine dining as well as fast food chains. There are simple food courts for a fast bit in Multiplaza shopping mall, or in a gourmet food court such as Plaza Tempo or discover Escazu restaurants in many other locations.
3 Types of Escazu
Escazu is divided in 3 parts:
San Miguel
San Miguel is the old town of Escazu. It's where the catholic church, the municipality and the public schools are located. Shopping and eating out is much simpler (and cheaper) than when you shop in the more modern malls.
San Rafael
The urban lifestyle is in San Rafael. This is where you'll find the modern stores, restaurants, malls, bilingual schools, movie theaters, and the more modern (but more expensive) lifestyle.
San Antonio
The rural lifestyle is in San Antonio, with a much cooler climate and valley views.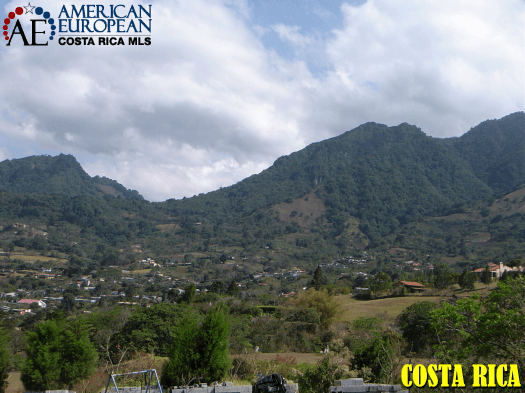 Schools
Of course, good education for your children is very important. You'll discover Escazu has the most option of bilingual schools in the country.
A place to live
If you're looking for a place to live, you'll have many options, depending on your lifestyle. Escazu offers plenty of exclusive neighborhoods.
For those who want to be in a worry-free urban environment, I suggest you have a good look at condominiums like Avenida Escazu, Distrito Cuatro, and many others. Nonetheless, it is possible to find a home or a condo for sale or for rent in upscale luxury communities or a much simpler and low budget in the local neighborhoods.
Did we give you enough reasons to start to discover Escazu? Are you ready for your search for the property of your dreams? Then contact us now.