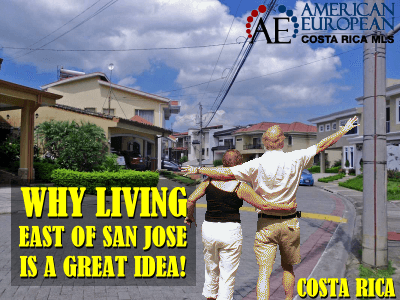 You have arrived here because you want to discover the East of San Jose as a place to live. If you're looking for a property so you can live East of San Jose, we invite you to search on our #1 MLS by using our Quick Search.
In case you wonder, east of San José you can enjoy the same conveniences as you do west of San Jose. This includes great schools and excellent shopping (with three large malls). And let's not forget about the University of Costa Rica, which lends a vibrant atmosphere to the area.
Discover the East of San Jose, and you will find the quality of life much like on the west side. There is really no difference. Except for being on the cool side!
If you don't know where the East side of San Jose is located, use Google Maps for an exact location.
Would you like to discover the east of San Jose? Let me give you some names and once you're here, I'll show you what and where it is.
Curridabat
Sabanilla
Tres Ríos
But then, we'll also cover some subdivisions in the area:
Barrio Dent
Los Yoses
Guayabos
Pinares and many others
The beauty to live East of San Jose
When you start to discover east of San José, you'll find many older neighborhoods with wide streets, parks, and fresh air. Most have peaceful living and you're close to all the amenities… also, you're just a short hop into downtown San Jose.
To enjoy a wonderful Spring-like climate all year-round
Have embassies and ambassador's residences for neighbors
Have access to good restaurants, exclusive stores, and great medical care
The Universidad de Costa Rica is located on the east side, so there is always a lot to do.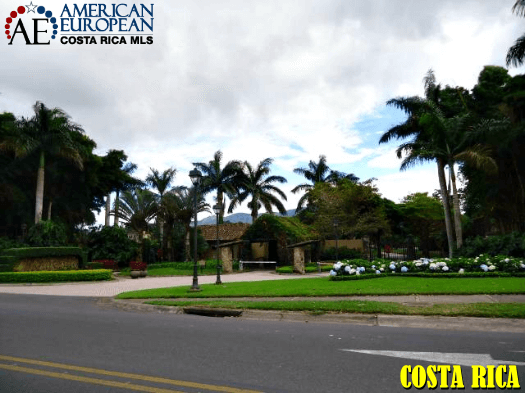 The Climate
The climate you will discover east of San Jose is fantastic! Being a little bit higher in elevation, it's a bit cooler than downtown San Jose or the Westside. The daytime temperature averages about 72ºF (22ºC) YEAR-ROUND.
Being so close to the equator, the temperature at any given location doesn't vary much throughout the year. So you may leave your windows open 24 hours a day, every day of the year… never needing heat or air-conditioning!
The residents
Those who live east of San Jose are a nice mix of Costa Ricans (Ticos) and foreigners, although it still predominantly has a Tico flavor. Not quite as many foreigners have discovered San Jose real estate on the east side yet. The stately, older neighborhoods of Los Yoses, Barrio Escalante, and Barrio Dent were once home to the cream of Costa Rican society.
If you would like to dive further into the Tico culture, the communities of Guadalupe, Desamparados, San Francisco de Dos Rios offer you more traditional neighborhoods. Since they are older neighborhoods, you will now find some property owners tear down the old buildings. They will the land to a real estate developer or build a condo.
Golf
You will also discover east of San José offers a golf course, a pretty good one. The Monterán golf course is a 9 Holes Par 3, surrounded by beautiful and lush views of both its gardens and the city of San José; This beautiful field was built within a coffee-growing area, under the direction of the American architect Douglas Beach.
Shopping
Would you like to discover the east of San Jose for your shopping? If you love shopping, you can live east of San Jose without worries. There has been a great growth spurt on the east side. Some of the more notable shopping centers include the 125-store TerraMall and the 100-store Multiplaza del Este mall. Others are the San Pedro Mall, the San Pedro Outlet Mall, and the Plaza del Sol.
These malls offer such stores as Tommy Hilfiger, Oscar de la Renta, Kenneth Cole, Benneton, GNC, etc., in addition to 40+ cinemas!

Eating out
New restaurants are popping up all over. There are Chinese, Japanese, Italian, Peruvian, Moroccan, French, Mexican and World Cuisine restaurants. The largest supermarket/department store chain here, Wal-Mart and has been a huge success. Having to ask a clerk behind a counter for each hardware item has become a thing of the past. We now have the large Ace and Tru Value Hardware stores, as well as a huge new Home Depot-type center (EPA).
University campus
Probably the most notable presence in San Pedro and Curridabat is the University of Costa Rica. This is the largest university in Costa Rica. The commercial district that borders the campus is home to the famous (or infamous) Calle de la Amargura. Here you will find lots of nightlife and dining catering to the younger set.
Schools on the east side
For schools to discover east of San Jose, your children have a choice of private schools such as the Liceo Franco Costarricense, Saint Gregory, SEK, and Marian Baker.
Did we give you enough reasons to start to discover east of San Jose? Are you ready for your search for the property of your dreams? Then contact us now.
Our Affiliate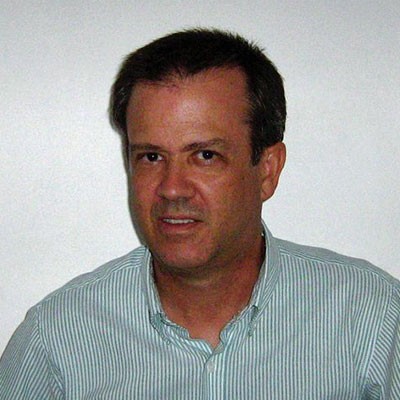 Relax. You are in good hands. Patrick Mulheren is our San Jose East Side real estate agent.  The East Side of the Central Valley is divided into areas such as San Pedro, Curridabat, Lomas de Ayarco, Tres Rios, Pinares, and others.
Patrick has been serving Costa Rica real estate on the East Side for over 20 years. We feel that his strength is the customer service he provides. Rather than just push a few select properties to any and all customers, he instead asks the customer to paint him a picture of their ideal property.
He then does an exhaustive search to find that property for you.
Contact Patrick now to view any of the properties on the east side.