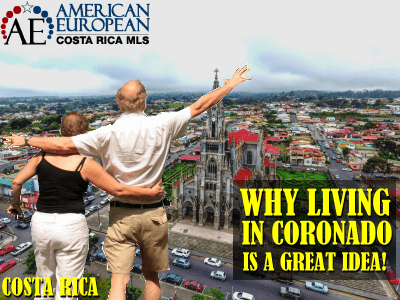 Discover Coronado, where you want a fireplace for the cozy evenings… If you're looking for a property so you can live in Coronado, we invite you to refine your search options above to find Moravia properties on our #1 MLS.
You can't stand the heat and would like to move to Costa Rica. BUT, you want to live in a cooler climate. Is that possible? Living in Coronado is an outstanding solution for those who enjoy a cooler climate.
Of course, it's not only a matter of living somewhere in the higher altitudes. The amenities to live a comfortable life is really important to you. Living in Coronado can be the perfect solution for you if you can't stand the heat.
Coronado location
The city of Coronado, or Vásquez de Coronado, is a small city on the north side of San Jose, at an elevation of 1,385 meters (4,543 feet). Coronado is often compared to the Swiss Alps and there is a lot of reference to these Swiss mountains in local products, neighborhoods, and condominiums. Coronado has a population of around 60,000. If you don't know where Coronado is located, use Google Maps for an exact location.
Coronado cooler climate
Coronado is one of those special places in Costa Rica where you'll love to have a fireplace. But, I'm warning you: there is never any snow, so leave your ski's at home.
The cooler nights will oblige you to sleep with a blanket. AND, you will find a variety of sweaters in every home in Coronado, which is very rare in Costa Rica.
Actually, if you are looking to buy a sweater in Costa Rica, you won't find many choices in the local stores. That's because we're only a little over 7,000 miles from the Equator. We have a tropical climate. That's why living in Coronado, at lower temperatures, is so different than elsewhere in the Central Valley.

Country life
For those who enjoy country life and dairy products, living in Coronado is a fantastic option. There are many dairy farms in the upper areas of Patio de Agua, El Rodeo, and Las Nubes de Coronado. The Coope Coronado dairy factory is just outside downtown.
If you would like to get a good feel for the local food in Coronado, I invite you to visit La Antigua Lechería or the Old Dairy Farm in Patio de Agua or Mirador Rancho Samaná.
Wining & dining or even a quick bite is also attractive for those living in Coronado. Apart from Antigua Lecheria, you will find US style steaks and local cuisine all over Coronado.
Shopping
Coronado offers a Mas x Menos and a Palí supermarket as well as a Mega super. For all your general shopping, try Monte General or Vía San Isidro. Plus, you will find all kind of stores and services all over Coronado city.
Healthcare
You'll find good healthcare in Coronado. The social security system has a clinic Centro Intregrado de Salud de Coronado for those citizens and residents registered with the social security system of Costa Rica. The hospital Clínica Jiménez Núñez is located in Guadalupe, only 10 minutes from Coronado.
For private healthcare, Hospital Jerusalem is also in Guadalupe or the Clinica Bíblica in San José is also an option.
Also, healthcare for your pets is readily available.

Worshipping
The Coronado Catholic Church is quite famous for its neo-gothic design that was built in 1935 and carries the name of San Isidro Labrador.
See which Coronado churches are available here.
For religious services in English in Costa Rica, go here.
Did we give you enough reasons to start to discover Coronado? Are you ready for your search for the property of your dreams? Then contact us now.
Our Affiliate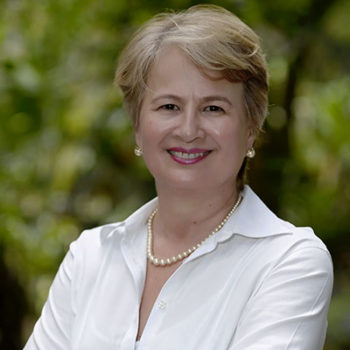 Rosa Ureña is widely recognized as a top Costa Rica Luxury home agent and is a high-caliber, well-educated professional. She is furthermore our luxury home agent for all the luxury communities on the West side of the Central Valley.
Rosa's dedication to her clients is unwavering, and she invariably demonstrates her skilled capabilities by delivering optimal results and exceptional professional services to her clients. As a result, she will also spend all her efforts and energy to accommodate your requirements.
Contact Rosa now to view any of the properties shown below.