Search for real estate Dominical real estate for sale on our #1 MLS by using our Quick Search. We invite you to start your Dominical beach property search on our MLS so you can find the best Dominical Beach homes and luxury homes for sale. Search also condos and luxury condos, building lots, land, and commercial property for sale.
Dominical Beach real estate is unique due to its geography. It is the perfect place for the adventurous wealthy who are looking to do something eccentric and different. Dominical is located south of Manuel Antonio / Quepos and Playa Uvita, where the world-famous Whale's Tail is located. Right at the Marina Ballena National Park.

When visiting Dominical, you will find this an outrageously beautiful and lush area. Real estate in the South Pacific mostly consists of Dominical luxury homes with dramatic ocean and jungle views. There are virgin rain forest properties and estates, development lots, and gentlemen farms. We also have building lots that are ready to build your own custom luxury home, luxury vacation homes, or a luxury mansion on inventory.  Dominical homes can easily rent out or be used for your own family or corporate meetings.
Dominical and its immediate area offer several small beaches and towns like Dominicalito beach, Matapalo beach, Hatillo, Escaleras, and Playa Guapil. A bit further out, you will find much larger towns like Uvita and Ojochal. In all those locations, you will find some incredible Dominical homes for sale.
The mountain ranges north of the coastal highway (Route 34) offer the most amazing residential communities, ask your agent for sample listings.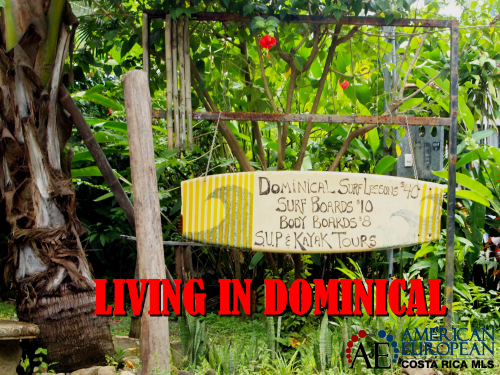 Dominical real estate specialists
We are specialists in selling Dominical beach real estate and where the beaches are the best. In Dominical, Costa Rica luxury properties for sale are the best in the country. We sell Dominical luxury homes as well as Dominical homes in the South Pacific area between Portalon and Pavones. Our Dominical real estate office is located in Dominical.
How to get to Dominical
There are three ways to get to Dominical beach.
The most common way is from San Jose on highway 27 down to Orotina, from there to Jaco, Quepos, and on to Dominical, which makes Dominical so accessible that it replaces those old locations. From the east, via San Isidro del General is not an easy drive but it's the scenic route.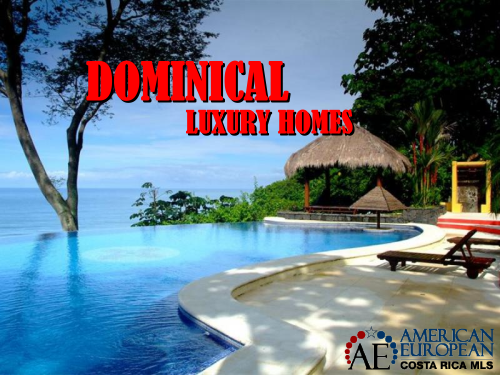 San Jose is where you fly in you can either take a bus or rent a car and head south to San Isidro and head west to Dominical. This entire route takes about four hours by car and 6 hours by bus.
We sell properties like Dominical land and farms in the South Pacific of Costa Rica and can get you introduced better in the area than any other Dominical real estate office as we have lived here ourselves for a long time. Another great option for you might be fractional ownership in Dominical.
Contact us now for a tour of our Dominical real estate listings such as homes, farms, land, lots, and hotels.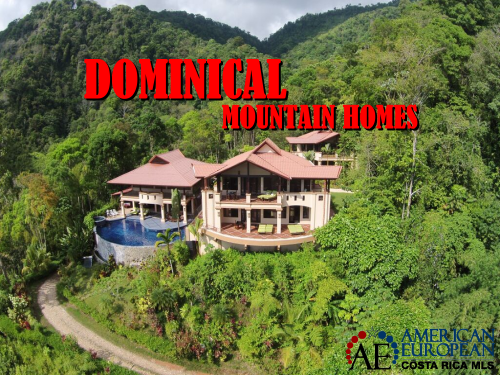 AE Affiliate Member in Dominical real estate
Daveed also sells South Pacific real estate in the following beach towns:
Where to find Dominical homes and land for sale
The map below shows you the exact location of Dominical real estate.
View South Pacific in a larger map
The Beauty of Dominical
Costa Rica's well-earned fame as a land of natural beauty and untapped opportunity, the political stability of the country, the smiles and warmth of the Costa Rican people, and the incredible lifestyle are just a few of the reasons that made us decide to relocate to Costa Rica. You can have Costa Rica real estate at your fingertips, especially if you look at the Dominical homes for sale and Dominical luxury homes for sale available.
Dominical has a subtle way of grabbing your heart.  It's in the natural beauty of the area, as well as in the warmth and friendship of the Costa Ricans.  The adventure of new land and language will immediately grab your heart.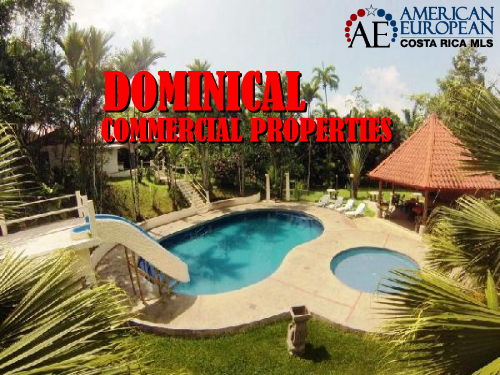 What to do in Dominical
The wining and dining in Dominical is outstanding because those who live in Dominical love to eat well and enjoy a quality drink. You can also go to the movies in Dominical. But even if you cannot afford a great lifestyle, there is something for everyone in Dominical.
For those who would like to make Dominical their new home, our inventory in Dominical Luxury homes and vacation homes for sale is the best in the area. While you are at it, maybe a home lot to build your own house is an option and why not take over an existing Dominical hotel for sale?
If you're in the market to purchase a business, our Dominical realtor is the perfect partner to find you a boutique hotel, an ocean view hotel, a beachfront hotel, a luxury hotel, or a property that has all the potential to build a hotel in Dominical.
Get to Dominical
You can come to Dominical from the northern route through Quepos. San Jose to Quepos is paved and from Quepos South is in the process of being paved, it should be completed by the end of this year or at the beginning of 2010. You can also fly into SJO, then fly to Palmar Sur and get a car rental to meet you there. From Palmar Sur to Dominical is a 45-minute drive on a perfect road. This means that the South Pacific real estate and specifically the Dominical real estate will be booming soon again, so this is the time to purchase a farm that can be developed into residential property. Once the airport opens, there will be a tremendous need for Dominical vacation homes.
The educated buyer already knows that a quick title study online with a more in-depth one done by a lawyer will guarantee a clean and clear title and that there is no need to worry there.
Once arriving at the property – which is a fantastic deal due to the current state of the market – I would probably tell this buyer, "Check out that monkey!".
Our Affiliate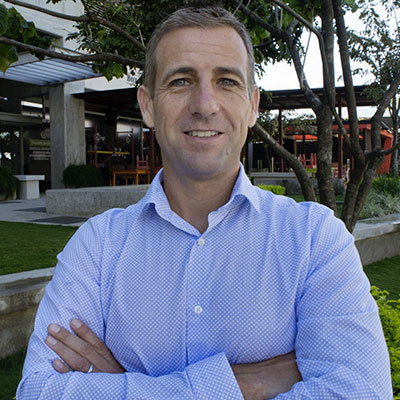 Daveed Hollander is our Dominical real estate expert in The South Pacific beach areas of Costa Rica. He moved to Costa Rica in 1996 and began his real estate career right there in Dominical.
Daveed and his agents cover the whole Costa Rica South Pacific beach areas between Manuel Antonio and Baru and cover residential, commercial, and vacation rentals in Costa Rica. Daveed and his agents are a great team and know the Dominical area like the back of their hand.
Contact Daveed NOW to view any of the properties shown below.