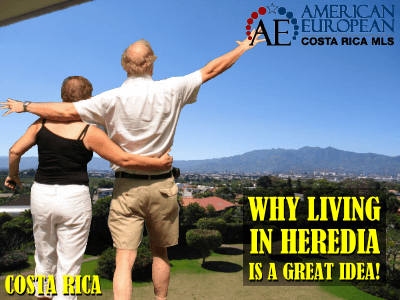 You have arrived here because you want to discover Heredia as a place to live. If you're looking for a property so you can live in Heredia, we invite you to search on our #1 MLS by using our search options.
If you don't know where Heredia city is located, use Google Maps for an exact location.
The city of Heredia, as well as the Heredia mountains, offers a cooler lifestyle and lots of nature. No matter if you choose to have a city lifestyle or prefer to live in a more rural setting, Heredia real estate offers great options.
Not only is Heredia called the city of the flowers because of its flower agriculture, but also because there are so many with the last name Flores.
Also, in Heredia, just like in many other Central Valley areas, you'll find different temperatures and rainfall depending on the altitude. The lower parts, such as Barreal, Ciudad Cariari, and San Joaquin de Flores offer a warmer climate and less rainfall.
But if you go to the higher parts such as El Castillo, El Tirol, Sacramento, Birri, Barva, San José de la Montaña, and San Isidro de Heredia, you'll find much lower temperatures and much more rainfall.
Agriculture and high tech
A little higher up on the Barva, you'll find lush scenery, cool temperatures, coffee, and flower farms. Heredia is one of the country's largest coffee producers, flowers, and vegetables. in the lower parts of Heredia, you'll find many industrial parks and free trade zones with high-tech companies established there.
City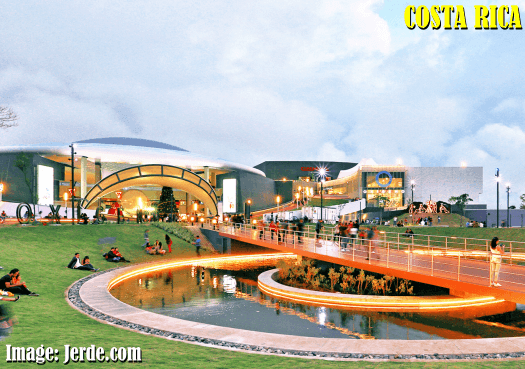 Heredia city offers everything any large city offers like shopping malls, movie theaters, hospitals, schools, banks, supermarkets, restaurants, gyms, affordable personal training, spa, massage, Taichi center, yoga places, and more, etc. Picking the right place to live in Heredia is not so easy, because of the large territory. Heredia starts at Route 32, the highway to Limon, and runs all the way west up to Santa Barbara and all the way down to highway 1.

Nature
The Braulio Carrillo National Park and the INBIO PARK are amazing parks that offer an interactive experience with Nature.
The weather
Temperatures: Daily from 75° to 80°F; evenings range between 58° and 60°F.Weather: Warm days and mild evenings; the dry season runs from December- April.
Altitude: 3,773 feet above sea level. Population: Around 400.000
Education
The city of Heredia offers excellent education possibilities, both public and private. Well-known international schools like Lincoln School, European School, and the International Christian School https://icscostarica.org/ are located in Heredia. In Cariari, you'll find the American International School https://www.ais.ed.cr/. There are many other public and private schools in Heredia. Some of them work with American schedule and the others with Costa Rican Schedule. Also, Heredia and the suburbs set up shop for traditional open-air farmer's markets, which offer tropical fruits and local vegetables, in addition to North American favorites.
The National University (all Spanish), one of the country's most prestigious, lies east of the city, lending an academic air to the small cafes and restaurants that line the sidewalks. If you want to learn Spanish, as you should, there are several Spanish-language institutes https://www.google.com/maps/search/Spanish+language+schools,+Heredia/@10.0053276,-84.1167375,13z are located in Heredia, combining cultural immersion with language classes.
Country Clubs
Yes, you can play golf in Heredia. The Cariari Country Club has its own golf course, one that is considered among the best in Costa Rica and in Central America. You can even go ice-skating, in the Castillo Country Club in San Isidro de Heredia.
Wining & Dining
Are you hungry or thirsty? No worries, there are lots of restaurants and bars in Heredia. You'll find Chinese, Lebanese, Japanese, Mexican, Burgers, Pizza, and lots of steak all over Heredia.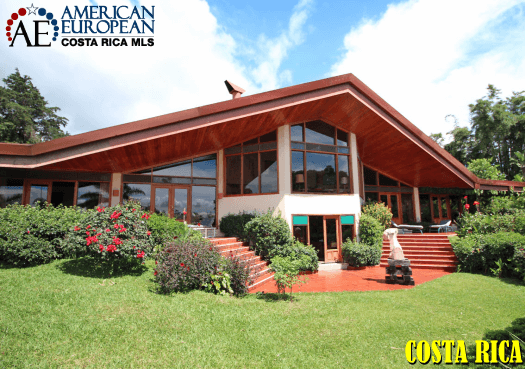 Medical
The larges hospital, San Vicente de Paúl, belongs to the Caja. There is no private hospital in Heredia, but there are many clinics. There are pharmacies all over and veterinarians for the attention of your pets.
Groceries & Shopping
You won't starve to death when you live in Heredia, see how many grocery stores and supermarkets there are.
The largest shopping malls are Paseo de las Flores and Oxígeno with movie theaters and everything you need.
Religion
Are you religious? Then you have a good choice of churches in Heredia.
Did we give you enough reasons to start to discover Heredia? Are you ready for your search for the property of your dreams? Then contact us now.