Search for Samara Beach real estate for sale on our #1 MLS by using our Quick Search. We invite you to start your Samara Beach property search on our MLS so you can find the best Samara Beach homes and luxury homes for sale. Search also condos and luxury condos, building lots, land, and commercial property for sale.
Live longer by moving to Playa Samara in Costa Rica. If you don't know where Samara Beach is located, use Google Maps for an exact location.
Playa Samara is one of the nicest white sand beaches in Costa Rica. This beautiful beach area offers lots of amenities for those looking to buy Costa Rica beach real estate.
Let me tell you my reasons for moving to this incredibly beautiful area. You should make it a point to add Samara Beach real estate to the areas to your bucket list before making a decision.
I'm really happy I moved to Costa Rica and to be honest, I'm feeling more at home here than in Austria.

Blue zones and live longer
First, you should be informed about the Blue Zone Samara is in and how Samara also earned the Blue Flag.
Wikipedia tells us A Blue Zone is a region of the world where people commonly live active lives past the age of 100 years. Scientists and demographers have classified these longevity hot-spots by having common healthy traits. This results in higher-than-normal longevity. The name Blue Zone seems to have been first employed in a scientific article by a team of demographers working on centenarians in Sardinia in 2004.
Well, the great news is that Samara is located in a Blue Zone. Find more information on this the blue zone issue. You can also read more about how happy people in Costa Rica are on the Happy Planet.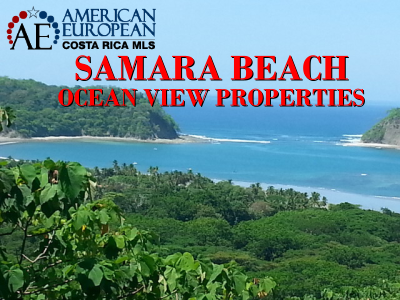 Where to find Samara Beach real estate for sale
The map below shows you the exact location of Samara Beach real estate.
View Samara Beach – Nicoya Peninsula in a larger map
Blue Flag Ecological Award for Samara Beach
Again this year, Samara Sur Beach and the surrounding beaches of Playa Carillo, Camaronal, and Punta Islita have earned the Blue Flag award. The Costarican water company (A y A) together with the Costa Rica Board of Tourism (ICT), have awarded some of the Costa Rican beach towns and some towns in the Central Valley. The award is for cleaning up their towns and keeping them clean and sanitize potable water, sewage garbage, and industrial waste. Find more information about the Blue Flag Award elsewhere on our website.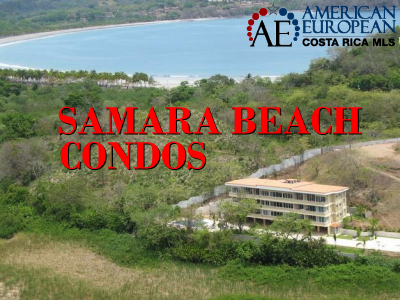 Food in Samara beach
Samara Beach real estate has been growing quite fast over the last few years. The town offers almost everything you need, good medical assistance and pharmacies (drug stores), several supermarkets. Samara also offers several banks so you don't have to drive far to exchange your dollars.
For your lodging and wining & dining, there are plenty of hotels and bed & breakfast and some of them are for sale. There are also many restaurants with all kinds of food at all budgets. Some samples are Costa Rican, Italian, Asian with great curries, Vegetarian, Pizza and/or plenty of fresh fish and seafood. They are all over Samara. There are several nice bars that offer ladies night and reggae night for those who enjoy the nightlife.
Leisure and Activities in Playa Samara
For leisure, there is a gym and many other activities. For example, horseback riding, canopy, sports fishing, snorkeling, dolphin tours, surfing, swimming, get a massage, just walk on the beach. Try also to enjoy a while in one of the many beach bars with a great cocktail or just a cold beer.
The mountain bikers know Samara very well. With over 1,000 participants, the Vuelta de Soledad race is held every year around Samara. The race goes through the communities of La Soledad, Punta Islita, and Camaronal located in the mountains surrounding Playa Samara.
You won't see many turtles in Samara Beach. Although there are several tours to Ostional and Camaronal. They can take you there in a professionally guided tour. To get to know the area on your own or to do a guided tour, you can rent an ATV or a scooter. Depending on how muddy you want to get, especially in the rainy season.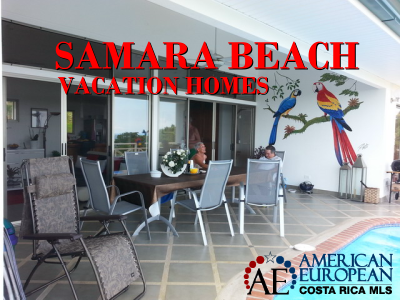 Finally, contact us now to see our Samara Beach real estate listings.
Our Affiliate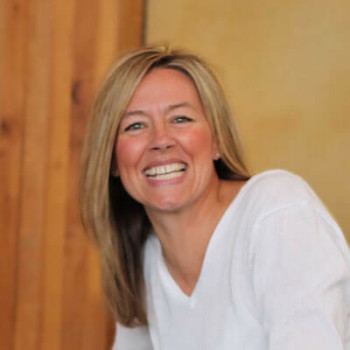 Meet our Playa Samara beach area real estate agent Shannon Mika, covering properties for sale in the areas of Carrillo, Samara, Buena Vista, Barrigona, Garza and Guiones beach.
While traveling Costa Rica for over 10 years, Shannon and her husband Scott kept finding themselves in the Bohemian beach town of Samara – a growing community with a beautiful white sand beach and a laid-back vibe.
To view any of the below Samara beach properties, contact Shannon now.