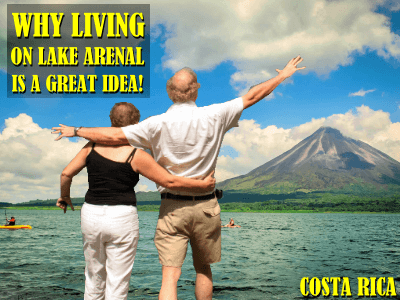 You have arrived here because you want to discover Lake Arenal as a place to live. If you're looking for a property so you can live in Lake Arenal, we invite you to refine your search options above.
Lake Arenal is NOT a city, it's a lake. This is the largest lake in Costa Rica and as of right now is very under-utilized. A Lake is always a big attraction. There are always people who love to live on a lake or have a lake view.
Lake Arenal is located in the Central/Northern part of Costa Rica. You can reach Lake Arenal by driving 3 hours from the San Jose Airport (SJO). Or 3 hours from the Liberia International Airport (LIR).
There are no large marinas on Lake Arenal. Therefore, it's fairly quiet and most boats or watercraft are put in and taken out the same day. This does give residents and visitors the option to practice watersports.
There is a dock in San Luis and a couple of smaller docks sprinkled around the lake. Because the government's electric company owns the land, so access is limited.
At this moment, we do not have any affiliate agents attending the Lake Arenal area. We only cover the east side of Lake Arenal, which is La Fortuna. If you don't know where La Fortuna is located, use Google Maps for an exact location.
Confusing geography
Geographically speaking about Lake Arenal real estate can be a bit confusing because many of the towns around the lake are located in the Guanacaste Province while others are in the Alajuela Province.
The infrastructure around Lake Arenal is not as good as you might be accustomed to. You might require a 4×4-drive vehicle to get to them. Arenal is not a "city" so paved roads are a perk, not the norm.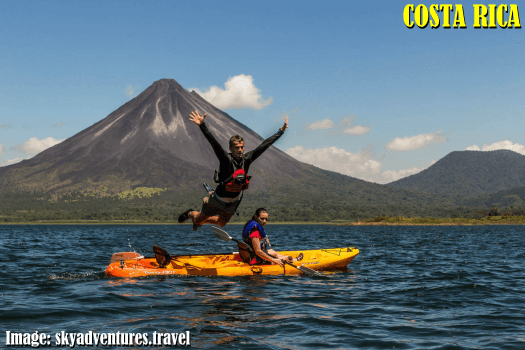 The Action
There are many little towns that are sprinkled around Lake Arenal, that's where the action is:
El Castillo- close to the Volcano & National Parks on the south side of the lake
Nuevo Arenal– a town with nice restaurants & a little hub of activity and amenities
Other smaller towns like Rio Piedras, Aguacate, San Luis, Tronadora, Tierra Morenas & much more.
Although there are plenty of expats, you don't find big "gated communities with big fences". There are a few but most are spread around and you can meet people and be as social or alone as you want…that is your own decision.
Some of the best, most beautiful houses you will find tend to be on a dirty, bumpy road. So, prepare for that if you're coming to look at property in this area! There are only a few true gated communities that already have the infrastructure built-in. Some are considered gated communities because they share a common gate but no shared pools or other amenities you might be looking for.
Weather
The rainfall & weather make the perfect environment for living off the land and most places don't even have air conditioning (some even have fireplaces)! There tend to be nice breezes all year and rain to keep everything green & beautiful. So, if you like the rain, Arenal is the place to be.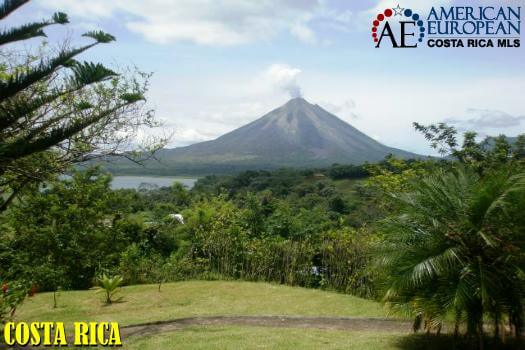 Wind
On one side of the lake near San Luis & Tronadora, the weather system tends to deliver less rain than on the north side of the lake. There is also a wind tunnel that tends to go on one area of the lake. You can find where that is easily by looking for the wind turbines which generate electricity from the wind. This is also where some of the best windsurfing in the areas is so for many this is a haven. For some, however, the wind can be a bit much so it's good information to have ahead of time.
Did we give you enough reasons to start to discover Lake Arenal? Are you ready for your search for the property of your dreams? Then contact us now.