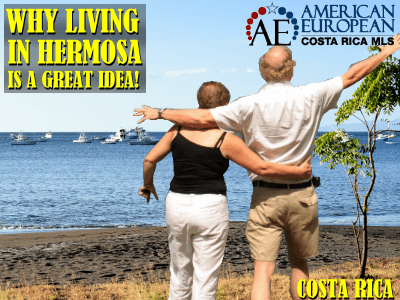 You have arrived here because you want to discover Hermosa Beach Guanacaste as a place to live. If you're looking for a property so you can live in Hermosa Beach Guanacaste, we invite you to refine your search options above.
The words Playa Hermosa mean Beautiful Beach in Spanish. This is the Hermosa beach in Guanacaste, not to be mixed up with Playa Hermosa near Jaco Beach or Playa Hermosa near Santa Teresa.
This Hermosa Beach is a neighbor to Playa Panama, Playa Ocotal and Playa del Coco in Guanacaste. It's a stretch of beaches that is called the Gold Coast.
The small town of Hermosa The town of Playas Del Coco is a small, yet quaint town that has all the shopping, banking, restaurants and nightlife for your vacation or permanent living needs. There is an abundance of things to keep you occupied, so you'll never get bored. This ranges from sightseeing tours of the local, volcanoes, surfing, and horseback riding. And in addition, the best diving and angling in Central America.
While you're at it, you should also check out properties for sale with Blu in the neighboring beaches like Playa Panama and Playa Ocotal.
If you don't know where Hermosa Beach is located, use Google Maps for an exact location.
Hermosa Beach Property Values
We haven't seen property values rise so much in years. Investors are beginning to see the Costa Rica Real Estate market as a prime time to purchase. Primarily the beach areas of Guanacaste, have maintained their values, despite the world crisis. Things have begun to move in the right direction, whether it's a condo near the beach, private luxury residences, or investment opportunities.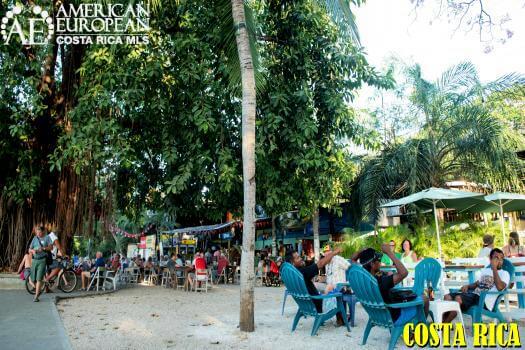 Furthermore, land has always sold extremely well in the Hermosa Beach area. You have an option of home sites or land for development and commercial land to choose from if you are looking for a land investment. Also, we also have some great commercial properties for sale on the MLS.
AE affiliate Member available: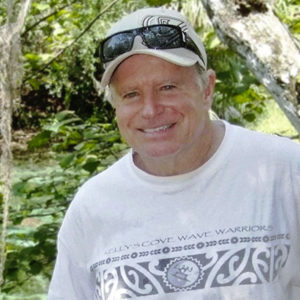 Robert "Blu" Stewart – or contact Blu Stewart to see Hermosa Beach properties
Blu Covers the Guanacaste areas of:
Ocotal Beach – Playa Ocotal
Coco Beach – Playas del Coco
Hermosa Beach – Playa Hermosa
Panama Beach – Playa Panama
Vacation Rentals in Hermosa Beach
Hermosa Beach real estate receives people from many parts of the globe that come here to enjoy the world-class fishing, just to name a few things to occupy your time. Therefore, vacation rentals in Playas del Coco or Hermosa Beach do very well.
Get to Hermosa Beach
11 Airlines operate from International airport Daniel Oduber in Liberia, which shows how easy it is to access the North Pacific Beaches from other countries. The International Airport Liberia (LIR) has gone through several construction processes. The airport has been receiving over 800,000 passengers a year. The expansion of LIR has tremendously contributed to not only a growth in tourism but also in the coastal real estate sector.
Planning to drive from San Jose? You can drive from San José to Playa Hermosa in just under 4 hours. You can also fly from San José or Pavas airport to Liberia airport in only 45 minutes, then another 20 -30 minutes of driving to Playa Hermosa.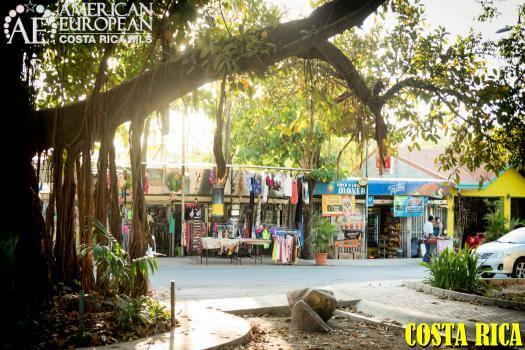 CIMA Hospital
The Cima Hospital Guanacaste has built a $125 million complex, Pacific Plaza, almost next to the Do It center in Comunidad. Pacific Plaza is less than 30 minutes from the local beaches of Playas del Coco, Playa Hermosa, and Playa Panama and only minutes from the airport.
The Cima Hospital is one of the largest and internationally acclaimed hospitals in Central America. At Pacific Plaza Hospital Cima, you will find:
General Medicine
Maxillofacial surgery
Ophthalmology
Dermatology
Gynecology
Psychology
Did we give you enough reasons to start to discover Flamingo Beach? Are you ready for your search for the property of your dreams? Then contact us now.