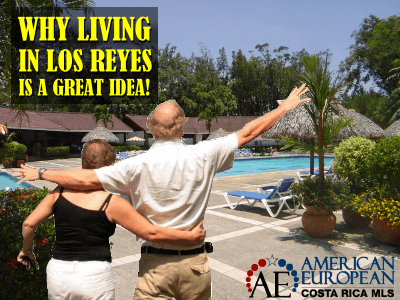 You have arrived here because you want to discover Hacienda Los Reyes as a place to live. If you're looking for a property so you can live in Hacienda Los Reyes, we invite you to search on our #1 MLS by using our Quick Search.
If you don't know where Hacienda Los Reyes is located, use Google Maps for an exact location.
Highway 27 makes Hacienda Los Reyes real estate hotter than ever. This beautiful country club community offers those looking for a recreational and sports lifestyle a safe and beautiful environment west of San Jose. No matter if you have school-going children or are ready for retirement, this incredible community offers an excellent opportunity to enjoy life.
And Hacienda Los Reyes offers an excellent climate, similar to Atenas and Alajuela, fresh air and great access by the highway San Jose – Caldera. There are more than 650 building lots developed and over 350 homes are already built.
Los Reyes was founded in 1974 by Costa Ricans on over 100 acres of land when they decided to create the most extensive residential Costa Rica real estate, sporting and recreational complex of the Central Valley.
The main gate offers controlled access to patrolling security guards 24-7, therefore the community is very secure at all times. For the 1st and 2nd stages of Los Reyes, private municipal services are offered. These include maintenance of green areas, undeveloped lots, streets and garbage collection. Power, water, phone, Internet and Cable TV services are installed by the public and private institutions offering those services.
The Amenities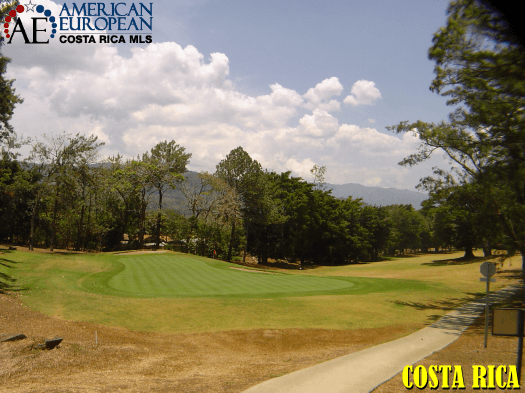 The Los Reyes Polo Club and the Los Reyes Country Club, are both private and independent and membership clubs. The townhouse communities in Hacienda Los Reyes have their own common areas.

The Los Reyes Country club is only accessible to members and offers a wide range of amenities:
9-hole golf course, designed by Robertson Ward & Associates and built by Fred Staples. To complete the 18 holes, the course converts into a course of 5,834 and 5,442 yards. The course is a par 70 for men and 74 for the ladies.
Independent under roof driving range and light with 15 different positions
Independent Putting Green with an extension of 2,917 yards for men and 2,721 yards for women
Tennis courts
Swimming pools
Polo field
Gym
Stables and horseback riding
Picnic areas
Sports areas: soccer, basketball, and volleyball
Children's playground
Sauna & Massage
Restaurants
Shopping
La Guacima also offers the necessary quick shopping. For years, Hacienda Los Reyes residents had to go shopping in Escazu or Santa Ana. A new Auto Mercado grocery store was built close, so now residents of Los Reyes can also shop their groceries only a few blocks away.
Major shopping is available in Santa Ana and Escazu at only 15 – 20 minutes away. There you will find major shopping malls, banking, hospitals, and other medical services.
Los Reyes Polo Club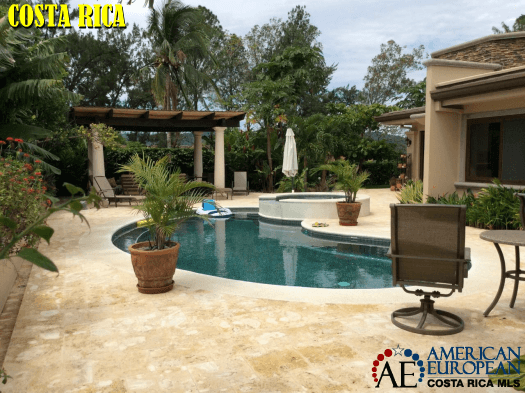 There are three private Polo fields operated by Los Reyes Polo Club, S.A. within Ciudad-Hacienda Los Reyes. You may have the opportunity, if you wish, of watching a hard-fought game or you can participate actively in this fascinating sport.
Health services
There is no hospital in Hacienda Los Reyes. The closest hospitals, Clinica Biblica and CIMA are only 15 minutes away.
Nonetheless, there is an Ebais (Caja) and several private clinics in La Guacima. For your pets, there are several veterinarians.
Religion
Looking for religious services in and around La Guacima? Then click here.
Did we give you enough reasons to start to discover Los Reyes? Are you ready for your search for the property of your dreams? Then contact us now.