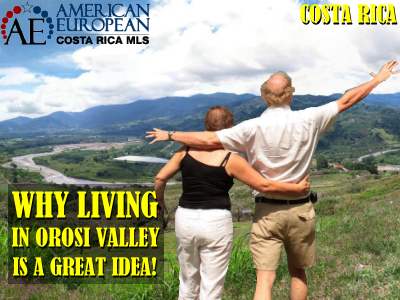 You have arrived here because you want to discover Orosi Valley as a place to live. If you're looking for a property so you can live in Orosi Valley, we invite you to search on our #1 MLS by using our Quick Search.
Orosi is located Southeast of Cartago. Between Paraiso de Cartago, Ujarras, Tucurrique, and Turrialba, the Orosi Valley is considered by many the most beautiful valley of Costa Rica.
Most residents of Orosi work in agriculture like coffee and chayote, which is like squash.
The beautiful lake Orosi which really carries the name of Lake Cachi is an artificial lake of 3,24 km2 that was created by ICE. This is a government-owned power and telephone company. ICE built one of the very first hydroelectric projects in Costa Rica, Lake Cachi. The dam does not only provide power generation benefits for the Costa Rican population, it also controls floods. This makes sure that Orosi Valley real estate keeps its value. 100% Costa Rica real estate satisfaction.
A beautiful scenic drive takes you around the lake where you will find the towns of Cachí, Orosi, and Palomo. The drive takes you over the Cachi dam that offers the most beautiful views of the lake. Because Orosi is a valley, the mountainsides provide plenty of great locations for mountain homes.
For now, we do not have any affiliate covering Orosi Valley real estate. For this reason, we cannot list any new properties until we have found someone professional enough. The last candidates, Carol and BF Wilkinson of Land and Homes didn't make it.
What to do in Orosi
You will never get bored in Orosi. If you enjoy nature walks, bird watching, and even river rafting, you have just found your hometown in the Orosi valley. The National Park Tapantí Macizo, a 600 km2 national park, located on the south side of the Orosi Valley.
There are also plenty of restaurants if you enjoy eating out. Like the famous Palomo fish restaurant. Also, the Casona del Cafetal offers buffet-style typical Costa Rican food in the midst of the coffee plantation with lake Cachí views.
The ruins of Ujarras are a must-see if you like to visit historic places. And for the plant and flower lovers, there is Lankaster Gardens between Paraíso and Cartago.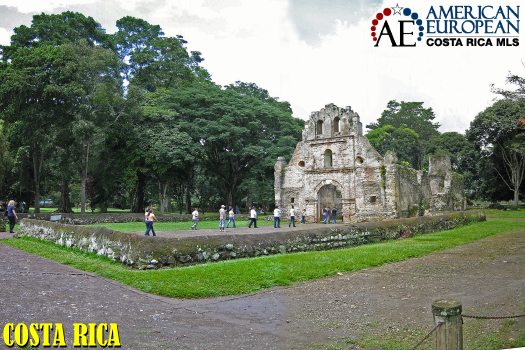 La Casa del Soñador is famous and if you like wood carving you should definitely pay the House of the Dreamer a visit, right on the Rio Naranjo, close to Cachí.
Also, don't forget to visit any of the many trout farms in the area where you can catch your own trout. They will cook it for you to your own taste.
The Orosi weather
I'm pretty sure you'll enjoy the weather in the Orosi Valley. It rains quite a bit in the Orosi valley and Lake Cachi area. Which is why the valley is so green throughout the year. You will find the average temperature in the Orosi Valley between 64 º F and 86º F during the day and cooler nights of an average of 68ºF.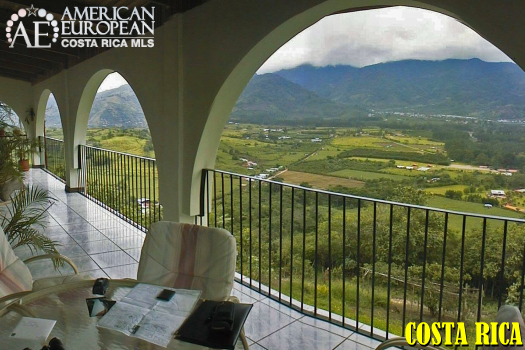 Did we give you enough reasons to start to discover Orosi Valley? Are you ready for your search for the property of your dreams? Then contact us now.