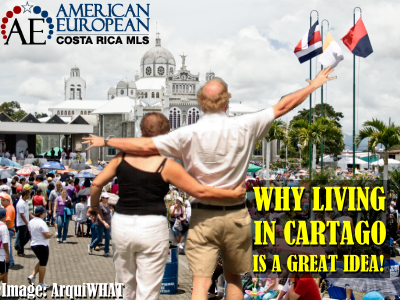 You have arrived here because you want to discover Cartago as a place to live. If you're looking for a property so you can live in Cartago, we invite you to search on our #1 MLS by refining your search options above.
Cartago is known as the city of the fog. Especially during the rainy season, it is normal to see an unusual amount of fog.
If you don't know where Cartago is located, use Google maps now for an exact location.
The Cartago area is very Tico and few gringos live in Cartago and the surrounding areas. You will find most gringos live either of the East-side of San Jose like Curridabat and on the West-side of San Jose like Escazu. For those who are interested in living in Cartago, it is mandatory to learn Spanish.
Cartago is probably most famous for being the home of the "Basilica", a Byzantine-style cathedral that is the home of the patron saint of Costa Rica. It is perhaps the most important church in the country (and very important throughout Central America. The most famous celebration that takes place in the province of Cartago is the pilgrimage of the Basilica of Our Lady of the Angels, which takes place on the eve of August 2 of each year. The Basilica is the focal point of an annual pilgrimage that attracts well over a million people each year (most of the home walk, at least, from San José, with some walking the entire stretch of the country!).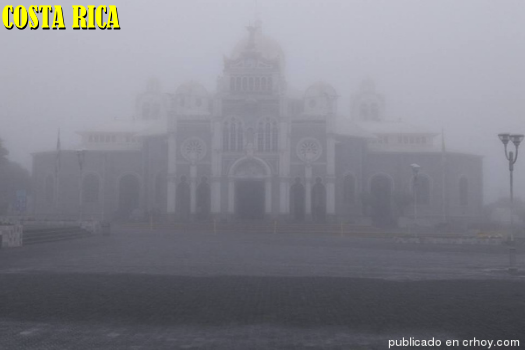 Tourist Highlights
The Irazu volcano is the highest active volcano in Costa Rica, world-famous, and a mandatory stop for any tourist. On the way up, you'll find all kinds of typical restaurants that serve hot chocolate, a "tapa dulce" or a great meal. Make sure you check out the Irazu National Park.
Ujarrás Ruins
Ujarrás contains the ruins of one of the oldest churches in Costa Rica, Iglesia de Nuestra Señora de la Limpia Concepción, which was built in the 1580s during early colonial times.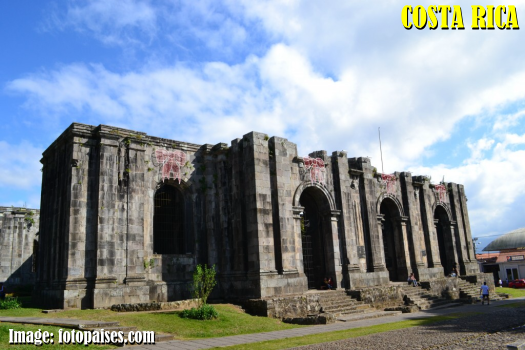 Cachí
One of the nicest tours in the country is a ride around Lake Cachí. Lake Cachi is an artificial lake created by the Cachí Dam, north of Tapantí National Park. The main town is Cachí, away from the east bank of the lake. Built in the 1970s, Lake Cachí was one of the first hydroelectric projects in Costa Rica.
Lankaster Gardens
Lankester Botanical Garden, a marvelous botanical garden with a world-famous orchid display, is well worth a visit.
Entertainment
Despite the fact that Cartago was originally the capital city of Costa Rica, the city offers very few international restaurants and entertainment. Nonetheless, if you're looking to have a few beers, you'll have plenty of bars to choose from.
If you're into Spanish chorizo and other quality Spanish meat, a visit to El Gaucho butcher shop in Taras is a must!
If you'd like to go dancing, there are a few options such as Salon Division 2000 and Enfasis Discoteque
For swimming, pay special attention to those options with the name Balneario
Golf
If you enjoy playing golf, the Monterán golf course in Curridabat is your nearest option.
Education
You will find several great private schools and public schools in Cartago, bilingual as well as Spanish only. Do your homework on picking the right school for your children on Google Maps.
Shopping
For grocery shopping, you have various options, downtown and in the various malls.
For all your shopping needs, try Paseo Metropoli or any of the other shopping malls that Cartago offers.
Medical
If you're in need for medical attention, you can go to Hospital Universal, the largest private hospital in Cartago. If you are registered with the Caja, Hospital Max Peralta is where you should go. For other medical services, check Google Maps.
Religion
Are you a religious person? Then you have a choice of Catholic, Christian and Baptist, Pentacostal and others in Cartago.
Did we give you enough reasons to start to discover Cartago? Are you ready for your search for the property of your dreams? Then contact us now.