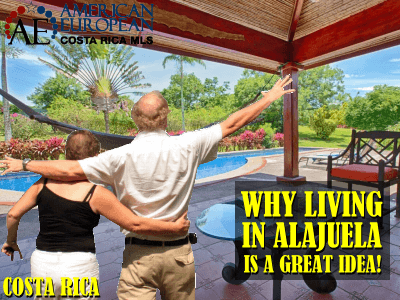 You have arrived here because you want to discover Alajuela as a place to live. If you're looking for a property so you can live in Alajuela, we invite you to refine your search options and hit search or go to the properties in Alajuela page.
There is a very good chance your very first flight into the country landed in Alajuela. International airport Juan Santamaria is located just outside the city of Alajuela, although it's called San Jose airport (SJO). In 2017, SJO received almost 5 times the number of tourists (4.871.879) that arrived in Liberia, Guanacaste.
It's totally up to you if you want to live in the city of Alajuela or rural Alajuela. First, take the time to discover Alajuela and then take it from there. Because there is a huge difference. While San Rafael de Alajuela and La Guacima were kinds of the middle of nowhere only 15 years ago, many Millennials nowadays want to live there. Highway 27 has opened up these parts of the Alajuela province and made so many locations now incredibly accessible.
For that reason, you can split Alajuela into two parts. The older city of Alajuela with an airport nearby. And on the other hand, are San Rafael and La Guacima, much more accessible from Escazu and Santa Ana.
If you'd like to discover Alajuela and where to live, you'll find interesting parts of Alajuela such as Rafael de Alajuela, Ciruelas, La Guacima, Las Vueltas, Coyol, La Garita, Turrucares, and a few others. Therefore, do your due diligence and let us assist you!
If you don't know where Alajuela is located, use Google Maps for an exact location.
Climate
Alajuela offers a warmer climate, with an average of around 85ºF. If you live in Alajuela, you'll be able to enjoy between 150 and 290 hours of sun each month and very little rainfall. August, September, and October are the wettest months.
Schools
Would you like to discover Alajuela schools for your children? Well-known Country Day School moved from Escazu to San Rafael de Alajuela. The school is located next to Hacienda Espinal, just off the San Rafael de Alajuela toll of highway 27.
GDS International school is soon opening in Hacienda Los Reyes.
You'll find plenty of other schools near la Guacima as well as around the city of Alajuela.
Shopping
If you're into shopping, do not worry about that when living in Alajuela. Alajuela city offers plenty of shopping, with #1 City Mall being the largest. For those living in San Rafael and La Guacima, the closest shopping is in Santa Ana and Escazu.
Health services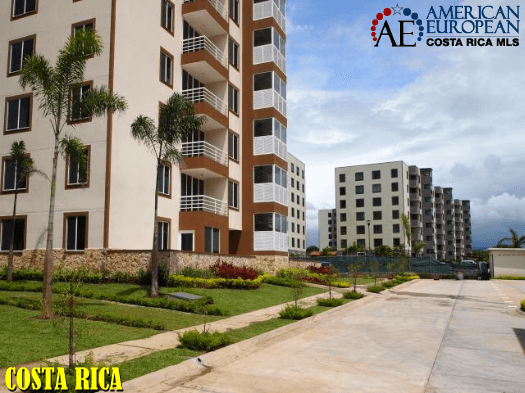 Alajuela has its own public hospital, Francisco J.Orlich , located between the airport and the city. There are also lots of smaller private clinics. The closest private hospitals are Clinica Biblica and Metropolitano in Santa Ana CIMA in Escazu.
Concasa
Very important to mention is real estate developer Concasa, who has built condominium complexes as large as any city. All very accessible by highway 27, you'll find condominiums such as Campo Alto, Bosque Real I and Bosque real II, Vista Real, Paso Real, Campo Real, Terrazas del Norte, Villas del Campo, and Valle Escondido.
They all have amenities such as a pool, a gym, a tennis court and of course also 24-7 security at the entrance and throughout Ask our agents for showings. These condos house lots of Millennials as they can lock up and leave for their job without security risks.
Hacienda Los Reyes
Hacienda Los Reyes country club offers a golf course, a large swimming pool, tennis courts, and a polo club. Discover Alajuela los Reyes by visiting our blog.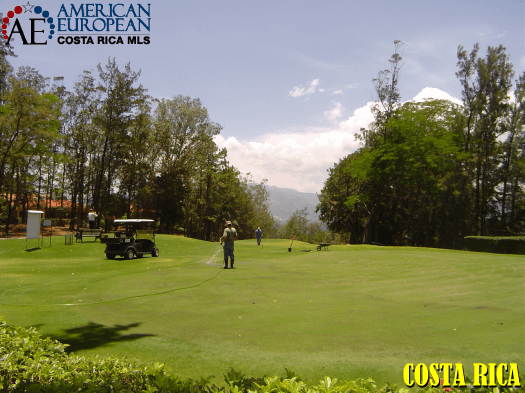 La Guacima
La Guacima is known for its racetrack, which has been turned into a famous location, Parque Viva, for concerts. La Guacima is now the fastest-growing county of Alajuela. While still a rural area in the '90s, you can discover Alajuela condominiums and communities all over.
Religion
There is no shortage of places of worshipping in Alajuela, check here.
For religious services in English in Costa Rica, go here
Did we give you enough reasons to start to discover Alajuela? Are you ready for your search for the property of your dreams? Then contact us now.