If you are looking for real estate on the Costa Rica MLS, feel free to use the Search feature above.
First of all, the first and only country-wide MLS, the American European Real Estate Group, was born in 1996.
This was long before the internet era. We organized some independent agents, and as a result, the first Costa Rican MLS was born. As an easier way of cooperation between real estate agents in the different Provinces of Costa Rica, we exchanged property information.
At the time, most real estate agents were working the whole country. And another Multiple Listing Service didn't even exist.

A real estate agent with an office in Escazu would show beach property for sale in Playa Flamingo, homes for sale in Dominical, residential lots for sale in Santa Ana as well as farms for sale in the southern Caribbean. The distances that needed to be covered by both the agent and the buyers were totally crazy. Also, the cost and the effort to work in real estate professionally was tremendous.
Now, in the next century, our network is a group of independent brokers specializing in assisting clients from the U.S., Europe and Asia buy real estate in Costa Rica. Therefore, we offer an up-to-date database with thousands of properties for sale. As our slogan says, we do "real estate the right way" and offer you properties for sale from coast to coast in Costa Rica.
What is Costa Rica MLS?
Costa Rica MLS is an online database, accessible by all the affiliate agents at any time. The affiliate agents can upload their Costa Rica properties for sale on the Costa Rica MLS with the following information:
As many photos of the property as the agent wants
The offered sales price of the property
Size of the land and size of the construction
Location by City and subdivision
How many bedrooms and baths
Features of the property for sale
A full description of the property for sale
The contact data of the listing agent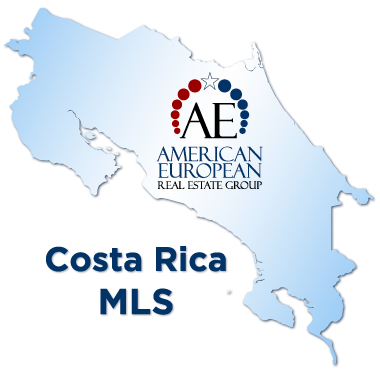 How to search the Costa Rica MLS
By Specific Property Type
Special searches
Owner financed property – Is all property for sale that carries some owner financing
Price reduced – Is all fire-sale, bargains and price reduced property for sale
Residential
Residential Home is all the residential homes for sale and for rent in Costa Rica
Beach home will show you all homes near the beach for sale
Lots are all the residential lots for sale in Costa Rica
Luxury lots are all residential lots meant for a luxury home
Luxury Beach are specifically luxury beach properties
Golf homes are specifically golf homes for sale
Gated communities are only homes in condominiums and gated communities
Luxury homes are specifically luxury homes for sale
Luxury condos are specifically luxury condos and homes in gated communities for sale
Mansions and estates are all those that are over $1M and large homes or estates
Mountain homes are all homes in the mountains of Costa Rica
Ocean front homes are all homes and condos on the beach
Ocean view homes are all Costa Rica homes with an ocean view
Rental are all the commercial rentals, long term rentals and short term rentals where you will also find the vacation rentals
Commercial
Commercial properties for sale and businesses in Costa Rica
Office building are all office buildings for sale and for rent
Restaurants and bars offer all inventory of restaurants and bars for sale and for rent
Bed and Breakfast will show you all B & B's for sale in Costa Rica
Hotels is where you will find hotels, B & B and lodges for sale
Retails stores where you will find retail store space for rent and for sale
Retreats is where you will find all Spa and Retreats for sale
Commercial land will show all property, with or without construction that is zoned commercial
Tourism business carries all inventory of businesses and properties in tourism
Warehouses will show you all warehouses in Costa Rica for sale and for rent
Wellness is where you will find anything related to the wellness industry
Farms
Farms and ranches are all the farms for sale in Costa Rica
Agricultural will show you farms of all sizes that are good for agriculture
Cattle farm will show you all cattle farms for sale
Reforestation farms are all farms that either have already reforestation or have the potential
Development farms will show you all farms that are good for residential or commercial development
Looking for a small farm? Here you will find it.
By City
This option offers a search of any of the above property types in 101 different cities of Costa Rica
By Geographic Area
Our affiliate real estate agents cover the following areas:
Atenas and Alajuela shows all Atenas and Alajuela properties for sale and for rent
Caribbean Beach shows all Caribbean properties for sale
Central Pacific Beaches shows all Central Pacific properties for sale
Curridabat and East San Jose shows all properties for sale in Curridabat and Eastside San Jose
Escazu and Santa Ana shows all Escazu and Santa Ana properties for sale
Grecia and Naranjo shows all Grecia, Naranjo, and Sarchi properties for sale
Heredia and Cariari shows all Heredia and Cariari properties for sale
Lake Arenal and San Carlos shows all Lake Arenal and San Carlos properties for sale
Nicoya Peninsula Beaches shows all Nicoya Peninsula beach properties for sale
North Pacific Beaches shows all North Pacific Beach properties for sale
Other Central Valley shows all properties in other cities of the Central Valley for sale
Other Guanacaste shows all Guanacaste properties for sale that are not located in the beach areas.
Puriscal shows all properties in the immediate surroundings of Puriscal for sale.
San Jose areas shows all properties in the San Jose suburbs and cities in the San Jose metropolitan area for sale
South Pacific Beaches shows all South Pacific beach properties for sale
By Price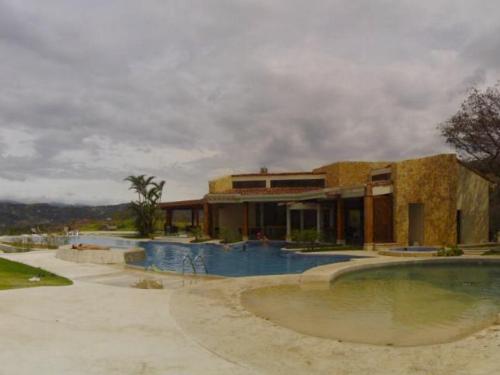 Go to advanced where you can set your budget by setting the minimum price and maximum price and the system will show you all the properties in Costa Rica that are in between these two ranges.
Advanced search will give you also some other more advanced options to search on the Costa Rica MLS.
What else can you find on the Costa Rica MLS?
Who are our agents
Here you can meet all our agents, who they are, how they look like, where they operate, their property listings and their contact information.
Testimonials
This page lists real estate testimonials from clients of the American-European brokers about their experience in the different locations like Atenas, Escazu, Samara Beach, and Dominical Beach.
Our Costa Rica real estate blog
You can keep up with our weekly Costa Rica real estate blog, which is loaded with hundreds of FREE articles. These articles will keep readers informed about real estate, living in Costa Rica, moving to Costa Rica and many other interesting topics. You can subscribe to our newsletter on any of these blogs.
Who We Are
Each American-European broker is an independent operator with their own unique style, personality, and way of doing business. In addition, our group has also found that we have a lot in common:
Our affiliates are all full-time professionals.
Each broker holds themselves and their associates to the highest standards of integrity.
We are involved with our clients before, during and after the sale, assisting you in clearing hurdles throughout your relocation process.
Our number one concern is protecting your interests, no matter whether you are buying or selling a property and regardless of your budget.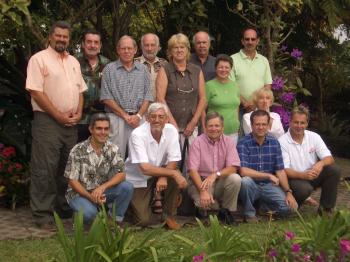 As a full-time professional, the American-European broker is able to guide, advise and support each client throughout the entire process of purchasing properties in Costa Rica. As a result, our agents will prevent and eliminate potential problems before, during, and after the sale.
Our Constitution
The American-European Real Estate Group was established in 1998 and is the oldest and largest network of independent real estate brokers in Costa Rica.
Our real estate brokers and their associates come from many countries. Since they have served literally thousands of Costa Rica clients from all over the world as they invest in or relocate to Costa Rica.
From coast to coast
The network covers Costa Rica from coast to coast. While the network formed in response to the informality that exists in the Costa Rica real estate market, we created the best organized MLS in Costa Rica.
Licensing
Because there is no real estate licensing required by the government, the founding members believed that a network of reputable brokers operating in the most popular areas would be a great benefit to themselves and to their clients.
Contact us if you have any questions.