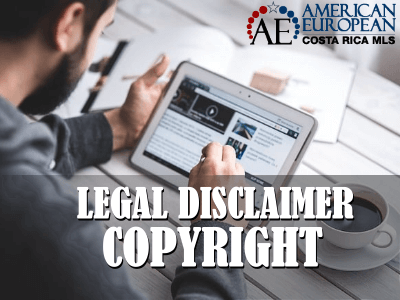 Legal Disclaimer Information Not Warranted or Guaranteed:
The official American-European Group website and all pages linked to it or from it are PROVIDED ON AN "AS IS, AS AVAILABLE" BASIS.
The main legal disclaimer of American-European Group MAKES NO WARRANTIES, EXPRESSED OR IMPLIED, INCLUDING, WITHOUT LIMITATION, THOSE OF MERCHANTABILITY AND FITNESS FOR A PARTICULAR PURPOSE, WITH RESPECT TO ANY INFORMATION OR USE OF INFORMATION CONTAINED IN THE WEBSITE, OR LINKED FROM IT OR TO IT.
A secondary legal disclaimer of American-European Group does NOT warrant or guarantee the accuracy, adequacy, quality, currentness, completeness, or suitability of any information for any purpose; that any information will be free of infection from viruses, worms, Trojan horses or other destructive contamination; that the information presented will not be objectionable to some individuals or that this service will remain uninterrupted.
Content
Copyright information/user rights. All content, images, branding, designs, logos, and other intellectual property appearing on this Website is the property of the Company unless otherwise stated. As a user, you are authorized only to view, copy, print, and distribute documents found on this website, so long as (1) the document is used for informational purposes only, and (2) any copy of the document (or portion thereof) includes the following copyright notice: Copyright 2011 Artizen Coaching®. All rights reserved.
By accessing and using this Website, you agree to abide by Costa Rican and International copyright law and all other applicable laws. You may access this Website and retrieve content that contains Company's copyright notice, store such content on your own computer, and print one copy of such content for non-commercial, personal, or educational purposes only, provided that you (1) do not modify, distribute, or transmit such content, and (2) include any copyright notice originally appearing with such content. Permission may be needed for other content not marked with Company's or any copyright notice. You may cite or refer to the URL of this Website without limitation.
All brand, product, service, and process names appearing on this website are trademarks of their respective holders. Reference to or use of a product, service, or process does not imply recommendation, approval, affiliation, or sponsorship of that product, service, or process by Company. Nothing contained herein shall be construed as conferring by implication, estoppel, or otherwise any license or right under any patent, copyright, trademark, or other intellectual property right of Company or any third party, except as expressly granted herein.
Our blogs
You are allowed to use or refer to our blogs or any of our articles as long as you provide a dofollow link to the original content on your website.
No Liability:
American-European Group, its agents or employees shall not be held liable to anyone for any errors, omissions or inaccuracies under any circumstances. The entire risk for utilizing the information contained on this site or linked to this site rests solely with the users of this site. Copyright Notice All photos, descriptions, articles, and information contained on this site are the property of American-European Group. If you would like to use this information on your website, please contact us for permission or provide a link back to the original article.