First of all, when you purchase Costa Rica property, you will need fully bi-lingual Costa Rica lawyers and attorneys. Real estate law in Costa Rica is so different from real estate law in other countries. The American European Real Estate Group recommends you use a real estate attorney and notary public to purchase real estate and a family lawyer to get married or get a divorce.
You don't go to a dentist because your feet hurt, even though the dentist is a doctor too. For that same reason, as a real estate broker, I leave writing to the experts at IBuyEssay and do not try to do it myself.Therefore, to make your Costa Rica real estate business easier for you, we recommend the following:
Use a specialized professional for your real estate business, a real estate attorney, and not a general attorney.
Hire a bilingual attorney.
Utilize a real estate attorney with a SUGEF approved escrow account.
Hire a lawyer recommended by your real estate agent, this will facilitate the cooperation.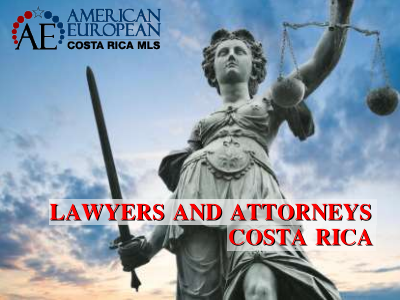 Costa Rica lawyers and attorneys we recommend
Central Valley affiliate partners recommend
Lic. Francisco Molinero Hernandez – LandCo® Real Estate Legal Services
LandCo® Real Estate Legal Services knows every real estate transaction is different and every client needs different things. That is why, from start to finish, LandCo® takes the time to make sure that each client is receiving exactly what they want and what their deal requires.
The LandCo® professionals are licensed Costa Rica lawyers and attorneys and also have degrees in Law, Real Estate, Business Administration, and Finance.
Their staff is very experienced in the real estate buying process in Costa Rica and knows how to effectively and securely execute real estate transactions.
Therefore, "Quality, not Quantity" is not just a saying at LandCo®, it is a business practice. In addition, their staff dedicates themselves to their clients, and also provides them with a business relationship that they can trust.
Contact by E-mail
Also, you can call Phone +506-2201-6431 or check their website
---
Lic. Roger Petersen 
Attorney Property Services is owned and operated by lawyer Roger Petersen. They have extensive experience in Real Estate transactions.
His office offers
Attorney Property Services covers all kind of legal Costa Rica real estate services
Real Estate Closings
Property Title Searches
Due Diligence
Escrow Accounts
Development Planning
Residential and Commercial Leases
Title Insurance
IRA Investment Property
Real estate Purchases
Purchase and Sale Agreements
and also any matter incidental to your real estate transaction in Costa Rica.
This Costa Rica lawyers and attorneys office is fully bilingual English – Spanish.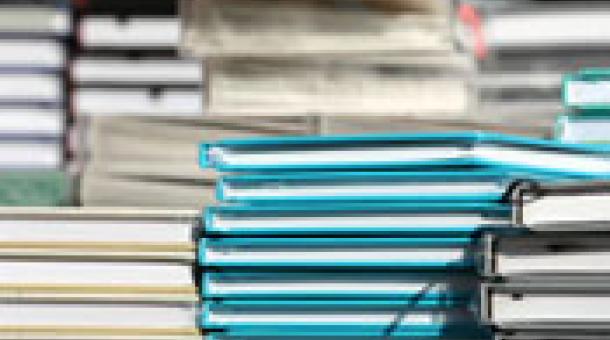 Costa Rica corporate books
Contact by E-mail
Also, you can call Phones +506-2288-2189 and +506-2288-6228
CostaRicaLaw.com is your best resource for information about Costa Rica. Costa Rica Law is a great starting point to gather information about Costa Rica. This will in turn help you make informed decisions if you wish to live, work, or do business in Costa Rica. Check the Legal Topics section for hundreds of articles covering many aspects which you may encounter in Costa Rica. Also, the Costa Rica Fact section has great general information about Costa Rica.
PLaw Group was founded by Attorney Roger A. Petersen. A Costa Rican Attorney with years of experience in Costa Rican real estate transactions. Roger Petersen is also author of the best-selling book "The Legal Guide to Costa Rica". Attorney Property Services focuses on all matters related to real estate transactions in Costa Rica.
---
Licda. Alejandra Echeverría Alfaro.
Partner at IBE- INTERLEX BUFETE ECHEVERRIA. The Firm was founded 90  years ago in San José, Costa Rica. Since then it has provided, nationals and foreigners alike, an integral service for their legal needs.
Our fields of service range from Corporate Law, Real Estate, Commercial, Immigration, Relocation Services, Labor and Dispute Resolution.
Email: aecheverria@ibe.cr
Phone:  +506 4035-1400
---
Lic. Adrian Fernandez-Madrigal
Attorney Adrian Fernandez is a partner in Consultoría Jurídica Empresarial CJA/ ABOGADOS, Costa Rica lawyers, and attorneys.
Adrian Fernandez practices
Commercial Law
Civil Law
Intellectual Property
Corporative law
Real Estate law
Finally, you can reach him at phones (506) 2280-9692 / 2225-9322, or email him.
---
Lic. Romulo Pacheco Sibaja – Pacheco, Marin & Associados
Full service law firm Pacheco – Marin is located in San José, Costa Rica.
Residency and retirement in Costa Rica can be your reality and they can help.
Attorneys Pacheco and Marin specialize in expats looking to live or retire in Costa Rica. Because between the two partners, they cover litigation and specializing in
Corporate
Commercial
and business law.
Also, they have litigated in all fields of Law, including
civil
commercial
agrarian
insurance
banking
finance
government
criminal laws
subdivisions
Condominium Law
Furthermore, they specialize in immigration and naturalization procedures. Notary Public with great record specializing in real estate procedures.
Contact by E-mail 
Also, you can call Phone: +506-2255-1592 or check their website
---
Lic. Pablo Arias Gonzalez – Atenas
Pablo Arias serves most of all the Atenas real estate market in his office in downtown Atenas.
Costa Rica lawyer Pablo Arias offers the following services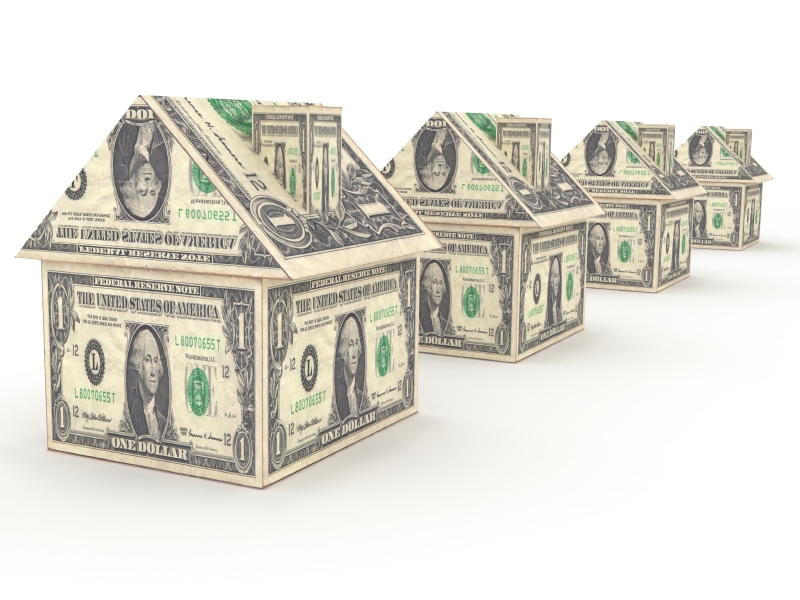 notary
contracts
corporations
real estate – land & property,home rental contracts
home sales contracts
last wills and testaments
Phone: +506-2446-7711  Cell phone: +506-8835-7490   website
Also, you can contact by E-mail
---
Lic. José Juan Sanchez – CR Law.
Private Client Law Firm in Jaco Beach. Attorney José Juan Sanchez / CR Law specializes in
Real Estate Transactions
purchase and sale documents
title verification
property inspection
title insurance
escrow
real estate taxes
Developers – master declarations
zoning
by-laws
condominium
multiple ownership
and also Financial & Management Trust
Private Law
offshore company formation
corporations
LLCs
Asset Protection Trust
estate planning and wills
Bank Introductions
Residency and Immigration
Contact by E-mail or contact through website. Phone: +506 – 2643-2386
Also, you can call Mobile Phone: +506 – 8380-5974
Finally, the address is Residencial Jacó Sol #7B, Jacó Beach, Garabito, Puntarenas, Costa Rica 61101.
---
Lic. Sergio Jimenez and Licda. Giselle Pacheco
JIMENEZ LAW- A-TRADEMARK DEPARTMENT.

Costa Rica lawyers and attorneys located in Avenida Escazu, Building 202, suite 305. First of all, they specialize in providing legal and financial assistance for Company Organization. Also, they provide services for Real Estate Development and Condominiums, Trusts,  Labor and Family matters, taxation, litigation in civil and commercial law.
Also, the law firm has a branch located in Pinares, 300 meters West from Walmart.
A Trademark corresponds to the Intellectual Property Department. Also, they are Members of the International Trademark Association (INTA) and ASIPI.
Phone+506-2288-3948
Phone+506-4000-1468
Also, you can sent them E-mails: sjimenez@jimenezlawcr.com and gpacheco@jimenezlawcr.com
---
Nicoya Peninsula affiliate partner recommends
Lic. Rafael Angel Perez Z. – Bufete Perez & Mejia Asesores Juridicos y Tributarios.
Socio Fundador/Senior Partner.
Pérez & Mejía Asesores Jurídicos is a firm of Costa Rica lawyers and attorneys established since 2002. The two founders, Mr. Pérez Zumbado and Mr. Mejía Mora have more than eight years combined of experience in several areas.
While there is a difference between their Law Firm and others here in Costa Rica, you have the possibility to contact easily the Attorneys they have hired.
Contact by email: rafa@perezmejialaw.com or check their website
Also, you call their Phones San Jose Office: 506 2249-2852/506 2249-5824. Furthermore, you can also call Phones Cobano Office: 506 2642-0989.
Furthermore, you can also call Phones Cobano Office: 506 2642-0989.
---
South Pacific affiliate partner recommends
Uvita Law Firm, (MSc. Kristi Penland Murrell & Associates)
Their offices are in the heart of Uvita, Osa in the Southern Pacific zone of Costa Rica.
Uvita Law Firm's expertise is in Real Estate law which includes:
All work related to Buyer and Seller Due Diligence
Preliminary contracts/Sale and Purchase Agreements
Property transfers and all closing preparation
Corporation set-up, POA to Sell or Purchase
Financing documentation: Mortgage, Guarantee Trust
Development of Property: Condominium property and regulations, guidelines, easements (all types)
Post-Closing services: Transfer of utilities and insurance policies, the creation of employment and construction contracts, Testaments.
Residency – all types.
Other services: Transfer of vehicles, Corporate and Commercial Law, Marriage registration & ceremonies, Trademark/name/logo registration.
They are Costa Rican bilingual attorneys and notary publics who are involved in the community and have a vast understanding of the culture and operation where they work and live.
Uvita Law Firm caters to the Southern Pacific Coast and prides themselves on being the go-to source for all their clients' legal needs.
Contact by email
Also, you can call 011 (506) 2743-8416; 011 (506) 2743-8619 or check their website.
Lic. Jose Arce – Facio Law
Facio Abogados is a Costa Rica lawyers and attorneys firm and was established in 2000 by a select group of experienced professionals. They were seeking to provide a high-standard personalized service to a mostly foreign client base.
The emphasis of the law practice has focused on Corporate and Business Law and Foreign Investment Counselling in the areas of Tourism, Real Estate Development and Transactions and Tax Planning. Nonetheless, the law firm provides a full range of legal services.
The firm consists of 7 partners and 7 associates. Also counsel assistance, paralegals, certified translation, and bookkeeping services. Furthermore, their services include
Business and Corporate Law
Civil and Commercial Law
Collections
Contracts
Energy
Environmental and Agrarian Law
Foreign Investment
Free Zones and International Trade
Immigration
Labor
Intellectual Property and Biotechnology Intellectual Property Law
Leases and Leasing
International Business Transactions
Litigation
Mining
Mergers and Acquisitions
Private International Law
Property Law
Public, Government and Administrative Law
Real Estate Transactions and Development
Taxation and Tax Planning
Telecommunications
Tourism and Shoreline Zone
Trusts and Estates.
Contact by E-mail
Also, you can call Phone: + 506-201-8700
---
Lic. Sergio Solera – Facio & Cañas
Facio & Cañas Costa Rica lawyers and attorneys. Their attorneys participate in a broad range of professional, civic and corporate activities, allowing them to advise clients on an accurate understanding of world trends and advances and their specific application in Costa Rica.
Additionally, their backgrounds, experience, ethical principles and knowledge of the country allow them to offer the best legal services available, whether in specific matters or general corporate counseling.
Languages: Spanish and English. Practice areas: civil, corporate, commercial and also real estate law.
Contact by E-mail
Also, you can call Phone: +506-256-5555 x 803 or check their website 
---
Lic. Luis Castro  – BLP Abogados
A group of lawyers who shared the same view of the practice of law founded BLP Abogados in March 2003.
They were convinced that legal advisers must become true business partners of their clients, especially by providing top legal advice with business-sense. Hence the name Business Law Partners.
Luis M. Castro is a founding partner of BLP Abogados and head of the Real Estate and also Energy Law Practices of the Law Firm. And his other practice areas are Hospitality Law, Corporate Law, Infrastructure and Project Finance
Contact by E-mail
Also, you can call Phone: + 506-205-7979
---
Central Pacific affiliate partner recommends
RE&B Attorneys
Lic. Marco Fernandez, Lic. Adrian Echeverria or Lic. Eduardo Marquez, they are all excellent communicators, fully bilingual, work very efficiently and quickly, they're very knowledgeable and most importantly, trustworthy and honest!
Real Estate & Business Attorneys (RE&B), Costa Rica lawyers and attorneys, was founded by a group of highly trained lawyers committed to providing legal services of the highest quality to their clients. Also, the law firm keeps an important international profile as they keep a multinational network with law firms worldwide that allow them to provide our clients with an efficient and integrated service.
Furthermore, they also keep solid contacts with law firms in the United States, Spain, and Latin America.
Services
Their services extend to different areas, in addition to
Real Estate Investment
Industrial and Intellectual Property Law
Corporate Law
Foreign Investment
Tourism and Hotel Resort Development
Customs and International Trade Law
Public Notary, etc.
Contact by E-mail   or check their website
Office in San Jose is Plaza Roble, Edificio El Patio #FF-1-3 Phone: +506-2201-8012
Also, they have an office in C.C Ocean Plaza, Second Floor, Herradura  Phone: +506-2637-7640
Finally, you have the option of Toll-Free US  calling – 305-748-4340
Lic. Norman F Mory – Abogado & Notario
Fully bilingual real estate lawyer and notary public specializes in real estate and mortgages. Mr. Mory is a very diligent lawyer who responds quickly and knows his job. I love working with him.
Phones (506) 2281-1011 – (506) 2281-1516
Email: nmory@salazarmory.com
Lic. Ricardo Batalla – Linea Law
Bilingual Spanish-English real estate lawyer who is very diligent during the closing process. Ricardo is a great communicator and knows his job well. His office also specializes in corporate law, tax planning, and others.
Phones 2283-1100 Email rabatalla@linealaw.com Website http://www.linealaw.com/
---
Feel free to leave your comments on this page. Also, if you like this article, please feel free to share it on your social media.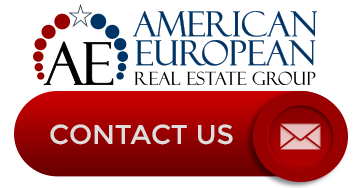 If you like this blog, subscribe to our newsletter by clicking the banner below.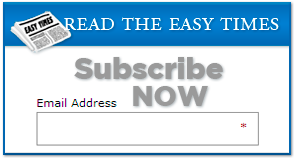 While we're at it, I DO want to remind our readers that we appreciate any referrals you can send us. Finally, please remember the American-European real estate Group's agents when you refer a friend to a real estate agent because we DO appreciate your business.